Like many minorities in Hollywood, the Arab-American community has a troubled history with respectful and genuine depictions across film and television. From older movies presenting Arab culture with harem girls and grimey men with numerous wives, or the popular stereotyping of Arabs as terrorists across countless action movies, it's much easier to find harmful examples of the Arab-American community in popular entertainment. 
However, in the past twenty years, more instances than ever with honest portrayals of the Arab-American community signal a brighter future for the representation of the estimated three million Arab Americans in the United States. Whether you're part of the community or simply want to discover a new movie or TV show that is considerate to the Arab-American experience, check out our best picks below: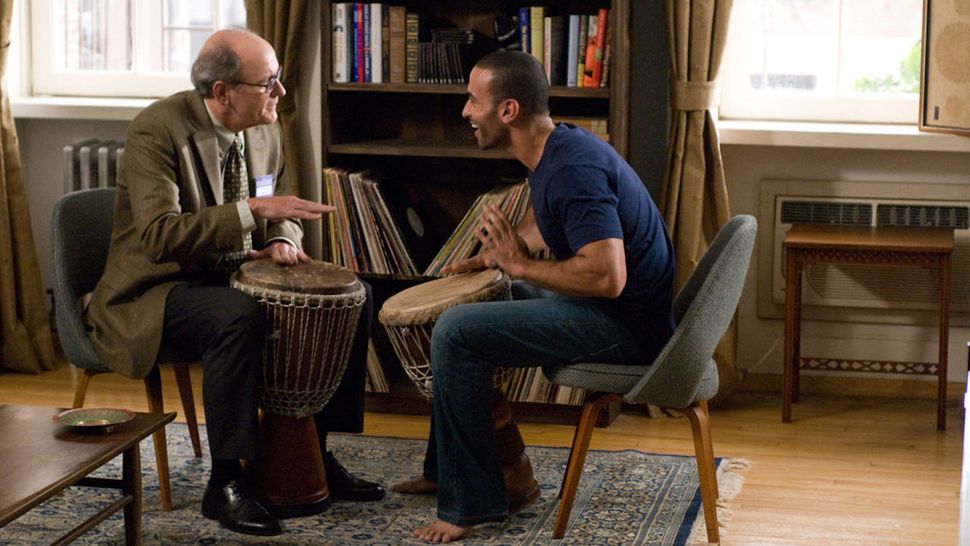 The Visitor (2007)
Nearly a decade before Tom McCarthy was showered with awards for Best Picture winner, Spotlight, he wrote and directed a beautiful film in 2007 called The Visitor. The independent film stars Richard Jenkins, in a role that earned him his first Oscar nomination. He plays a widowed economics professor named Walter Vale, who unexpectedly finds a young couple living in his apartment (played by Haaz Sleiman and Black Panther's Danai Gurira) and, as he comes to learn, are illegal immigrants. When Walter decides to let them stay with them, he forms a sweet relationship with Tarek, who is a Palestinian-Syrian djembe player, who teaches him how to play along with Walter forming a friendship with his mother, when she unexpectedly visits as well. It's a memorable film about healing from grief, along with bringing to light immigration issues in post-9/11 New York City. 
Stream The Visitor on Tubi for Free.
Rent/Buy The Visitor on Amazon. (opens in new tab)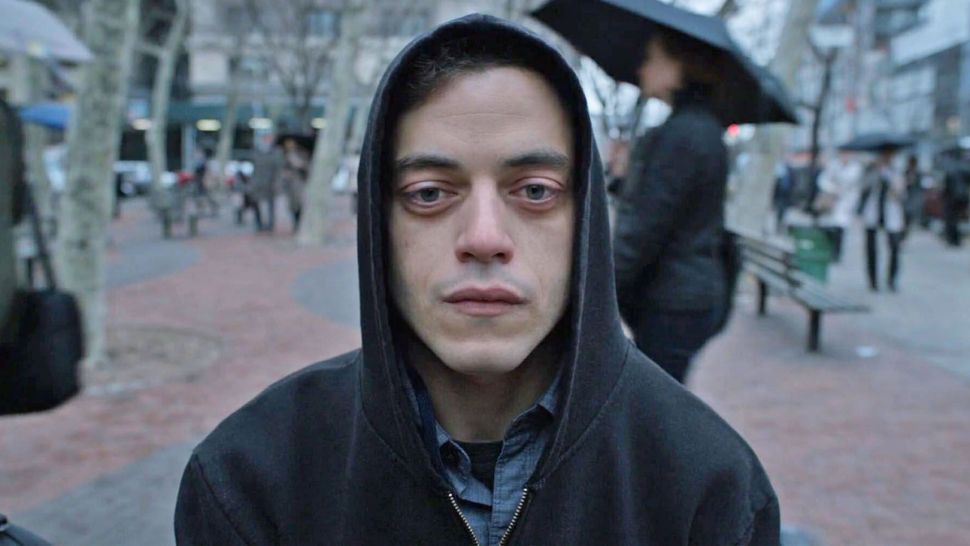 Mr. Robot (2015-2019)
For four seasons, Mr. Robot was led by Rami Malek, who is the son of Egyptian immigrant parents hailing from California and was created by Sam Esmail, who also is the son of Egyptian immigrant parents, who came up in Jersey. The critically acclaimed series follows Elliot Alderson, a brilliant cybersecurity engineer, who becomes a vigilante hacker by night. Esmail previously shared that the Arab Spring inspired him to make the show to THR. The riveting show is a rare example of Arab-Americans being both behind and the face of a hugely popular network series, and one with a storyline that isn't purely about the immigrant experience. Mr. Robot has particularly been applauded for its complicated depiction of mental illness. 
Stream Mr. Robot on Amazon Prime. (opens in new tab)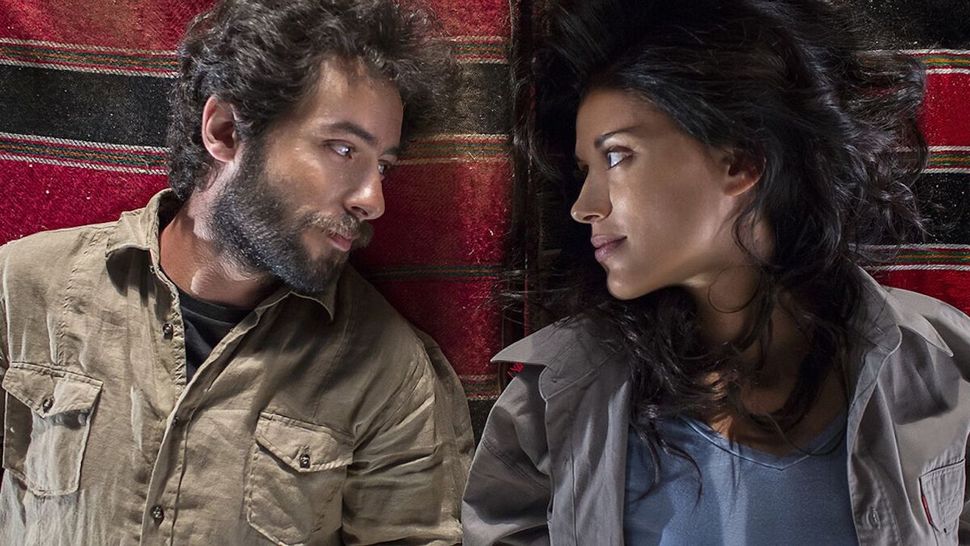 May In The Summer (2013) 
While I wanted to recommend writer/director Cherian Dabis' affecting 2009 family movie Amreeka, which is about a single Palestinian Christian single mother's journey when she moves with her teen son to Indiana and takes up a job at White Castle, it's unfortunately not streaming anywhere, nor are their physical formats of the movie readily available. However, Dabis' other great film inspired by her Arab-American roots is May In The Summer, which she wrote, directed, produced and stars in is. The movie follows a woman named May as she returns to her childhood home in Jordan for her wedding and begins to question her upcoming decision. 
Stream May in the Summer on Tubi For Free.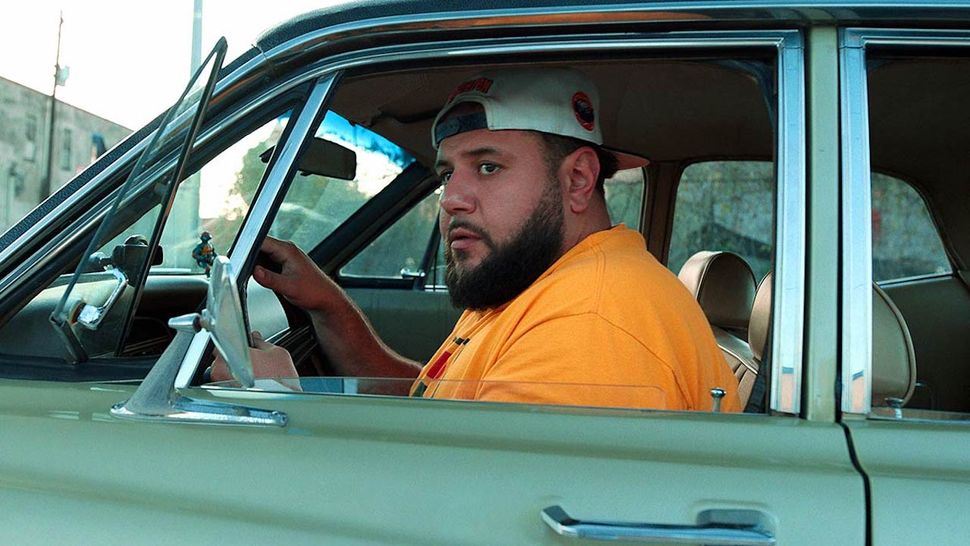 Mo (2022 – ) 
One of the most exciting voices in comedy right now is Mo Amer, who has not shied away from talking about topics Arab-Americans can very much relate to in his standup specials (even with small things like making hummus). Last year, he co-created, produced and starred in a Netflix comedy loosely based on his own life growing up in Texas after his family immigrated from Palestine when he was a kid, having an interracial relationship as an adult and so forth. The series earned a perfect score on Rotten Tomatoes and has since been renewed for a second season by Netflix (opens in new tab). 
Stream Mo on Netflix. (opens in new tab)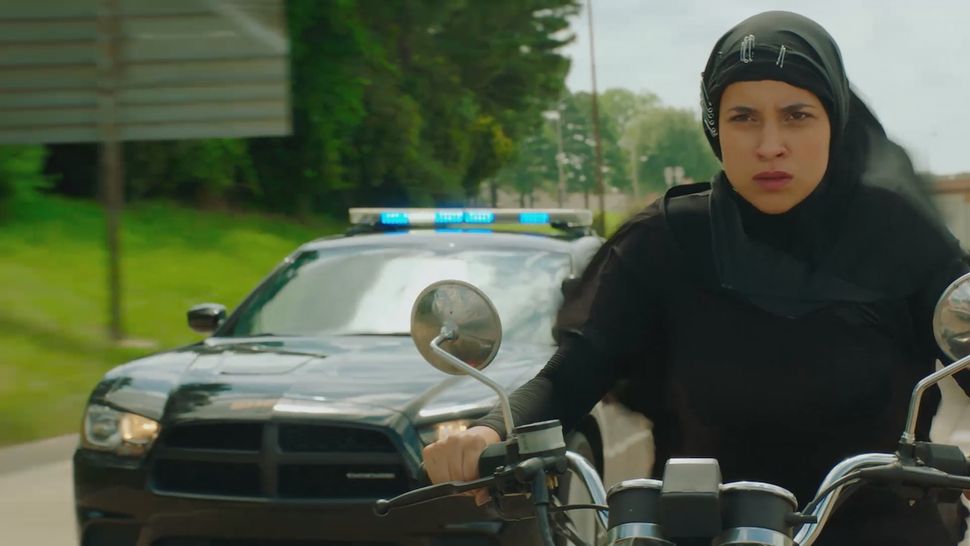 Marjoun And The Flying Headscarf (2019) 
Independent filmmaker Susan Youssef wrote and directed Marjoun and the Flying Headscarf after her short of the same name was among the Sundance Film Festival's selections prior. The movie takes place in 2006 and follows a Lebanese-American teenager living in Arkansas who decides to don a headscarf and cruise around on a motorcycle following her father being imprisoned for "guilt by association" during the early years of the Patriot Act. 
Stream Marjoun & The Flying Headscarf on Netflix. (opens in new tab)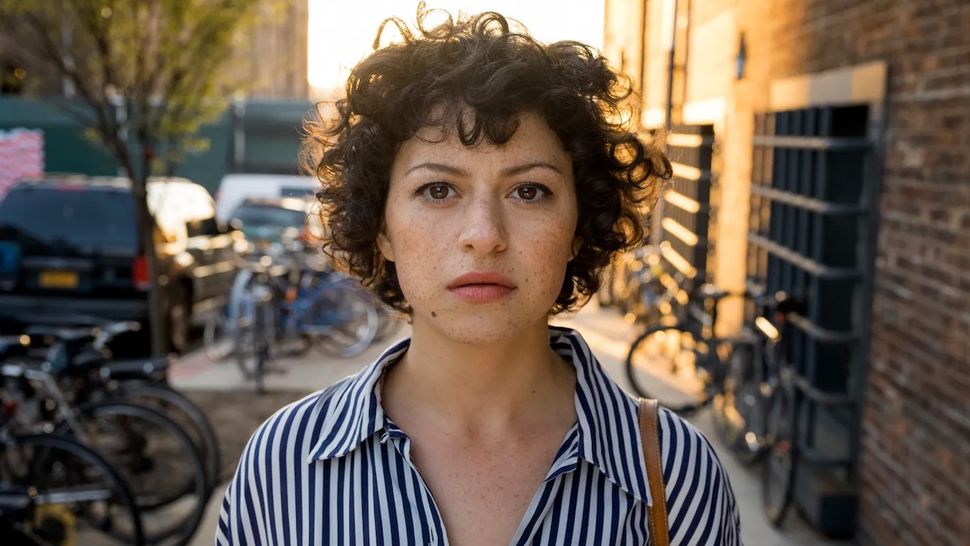 Search Party (2016-2022)
Another major series starring an Arab-American actor is Search Party. The black comedy series that ended last year stars Alia Shawkat, who is half Iraqi, as the lead character. She plays Dory Seif, who is among a cast of twenty-something friends. There's a lot of twists and turns in Search Party, but the first season has Dory making it her mission to investigate the disappearance of a college acquaintance. After years in Hollywood, playing supporting roles in projects like her role as Maeby in Arrested Development, Search Party gave her center stage in a critically-acclaimed and original dramedy. 
Stream Search Party on HBO Max. (opens in new tab)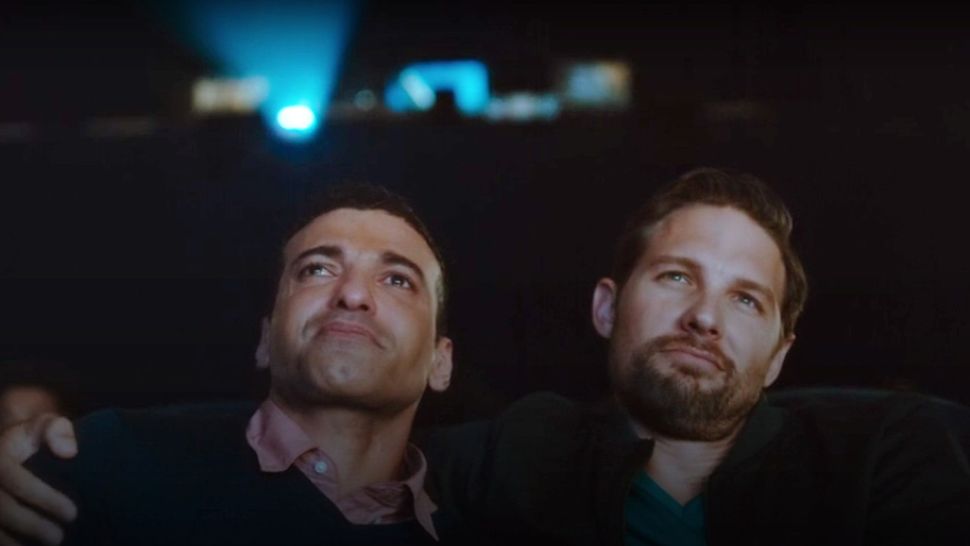 Breaking Fast (2020)
Lebanese-American writer/director Mike Mosallam made a queer romantic comedy called Breaking Fast about an Arab-American and practicing Muslim (played by Haaz Sleiman) who is struggling with single life in Los Angeles after a recent breakup. Then, he meets Michael Cassidy's Kal, who offers to fast with him during the holy month of Ramadan. The filmmaker told ET he was inspired by Julia Roberts romantic comedies when telling a story that allows for the rare intersection between the LGBTQ+ and Arab-American community in a movie. 
Stream Breaking Fast on Hulu. (opens in new tab)
Rent/Buy Breaking Fast on Amazon. (opens in new tab)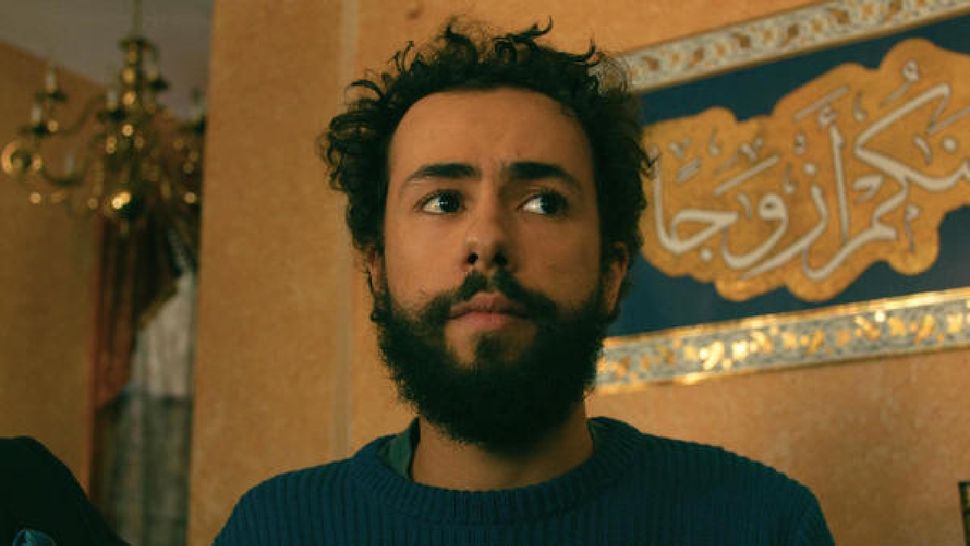 Ramy (2019 – ) 
Stand-up comedian and former Nickelodeon actor Ramy Youssef stunned audiences in 2019 with the debut of his fiercely honest (and very funny) series, Ramy. Not unlike Mo, which Youssef was actually inspired by years before it went into production, the Hulu series is somewhat autobiographical and in other ways very much a fictional interpretation of his life growing up in Jersey as the son of Egyptian immigrant parents. Ramy wrestles with its titular character's struggle to honor his Muslim faith and upbringing as an American as well in an authentic way. 
Stream Ramy on Hulu. (opens in new tab) 
Arab-American representation in movies and television is still hard to come by, considering finding this handful of titles did not come easy. These titles do signal more diversity and inclusion recently and will undoubtedly usher in even more examples in the next few years.