We often talk a bit flippantly about female movie stars past a certain age being consigned to "mum roles": blandly supportive background figures who pop up merely to nag or nurture when required. "Mum" shouldn't be a byword for mainstream cinema's laziest, most ageist and least dimensional instincts when it comes to female characterisation; the best films about motherhood treat it as a state of being, not just as a balm for others.
Many of the so-called "women's pictures" of Hollywood's golden age hinged on complex, conflicted portrayals of motherhood. King Vidor's excellent 1937 version of Stella Dallas (Amazon Prime Video) is the mother-daughter weepie to end them all, powered by Barbara Stanwyck's wrenching performance as a working-class woman who gives up her daughter to ensure her a better life. Twenty-two years later, equivalent themes of personal sacrifice and class subversion merged with surprisingly sharp racial politics in Douglas Sirk's magnificent Imitation of Life, in which a white woman and her black maid are bonded by fraught relationships with their respective daughters.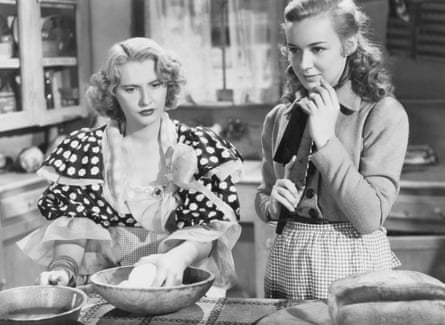 In 1946, Joan Crawford won an Oscar for one of Hollywood's most enduring portrayals of single motherhood, Mildred Pierce. The title character, weathering the challenges of self-starting entrepreneurship and a toxically ungrateful daughter, is presented as a noble bastion of womanly resilience; it makes for quite the unnerving double feature with the riveting, cultish Crawford biopic Mommie Dearest (1981), in which the screen diva's alleged litany of maternal abuses are so indelibly presented.
As a widowed shopkeeper shielding her young daughter from the brutality of the second world war, another Oscar winner, Sophia Loren, makes herself a virtual monument to maternal suffering in Vittorio De Sica's Two Women (1960): her every defiant pose or clenched, anguished expression is shot in the manner of a religious icon. By the 70s, stories of single mum survival could take a looser, funkier form, as in Martin Scorsese's lovely, undervalued Alice Doesn't Live Here Anymore, illuminated by Ellen Burstyn's warm, lived-in turn as a widow rambling across America seeking a better life for her son, but not without any consideration of her own desires and pleasures.
The quintessential mum film of the 1980s, James L Brooks's Oscar-guzzling smash Terms of Endearment, played it both ways, blending vintage, tear-streaked drama of a feuding mother and daughter with a cheerfully randy celebration of middle-aged libido: Shirley MacLaine made it all work. Pedro Almodóvar's tremendous All About My Mother (1999), meanwhile, pondered what's to be done with maternal care and instincts after a child is lost, finding a new, tangled queer community for Cecilia Roth's bereaved nurse to heal in.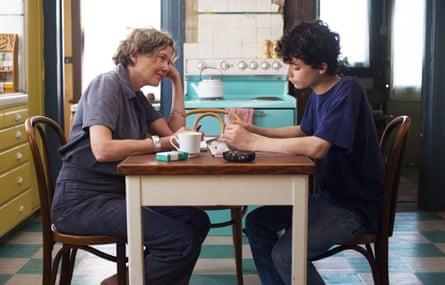 Almodóvar dedicated his film to "all women who want to be mothers", including his own; other film-makers have honoured their mums with more specifically personalised portraits. Greta Gerwig poured her own adolescent experience into her marvellous Lady Bird (2017), a bittersweet study of a recalcitrant teen and her exhausted mother working to regain a lost mutual understanding. From the same year, Mike Mills's achingly affectionate 20th Century Women reflects on his upbringing by an independent mother (a never better Annette Bening) straddling different waves of feminism. Chantal Akerman, meanwhile, directly documented her relationship with her mother through the latter's letters in her tender documentary News From Home (1977; BFI Player). We never see the older woman, but her words, read over restless images of the film-maker's adopted home in New York, etch intimacy in separation.
Recently, thornier, more tumultuous visions of motherhood have become normalised, as in Xavier Dolan's bruising Mommy (2014), which probes the invisible divide between love and hate in a mother's relationship with her flailing son, or in Lynne Ramsay's gut-punch We Need to Talk About Kevin (2011), which answers every prospective parent's fear that they might never bond with their child.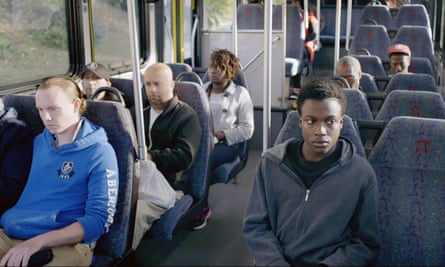 Maggie Gyllenhaal's psychologically intricate The Lost Daughter (2011; Netflix) dared to sympathise with a mother who only finds herself when she leaves her children. Bong Joon-ho's wild 2009 noir Mother (currently free on ITVX), meanwhile, questions extremities of maternal loyalty as a mother goes to dizzy lengths to free her son from a murder charge. And finally, Antonio Méndez Esparza's criminally underseen Life and Nothing More (2017; Amazon Prime) offers one of the great modern portraits of motherly duty in the face of social and economic repression as its protagonist (an astonishing Regina Williams) negotiates the struggles of care and self-care on a minimum wage. "Mum roles" have never been so major.
All titles are available to rent on multiple platforms unless otherwise specified
Also new on streaming and DVD
BFI Flare 2023
(BFI Player)
Britain's foremost LGBTQ film festival has returned to a predominantly in-person edition, but for those who can't attend, a vibrant variety of shorts from this year's programme is available to stream for free, while an accompanying selection of features from past Flare editions is available to subscribers.
Empire of Light
(Disney)
A curious nostalgia piece from director Sam Mendes, this portrait of damaged souls connecting in a seaside picture palace in 1980s Britain feels like a multiplex-full of stories thrown into one: an interracial May-December romance, an anguished schizophrenia study, a twinkly paean to the magic of cinema. It's heartfelt but ungainly.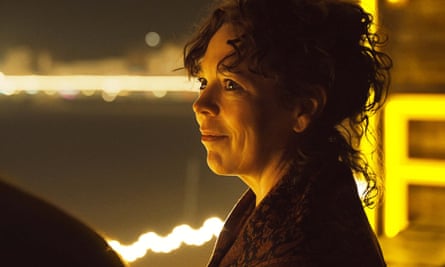 Marlowe
(Sky Cinema)
A return to the screen for Raymond Chandler's iconic gumshoe Philip Marlowe was a welcome idea on paper. Sadly, Neil Jordan's miscast, misbegotten mystery, based on John Banville's novel The Black-Eyed Blonde, is hollow pastiche that gets almost nothing right, from the dialogue's eccentric anachronisms to Liam Neeson's increasingly thuggish turn in the lead.