Netflix's business model seems to be go big or go home, at least when it comes to Korean series. The streamer expanded their original offerings and licensing agreements with Netflix's Korean TV shows in 2022 (opens in new tab), premiering several now-beloved dramas to the platform and renewing many of their most popular shows, from Sweet Home to All of Us Are Dead to Single's Inferno to (finally) Squid Game.
Now that the streamer has revealed its largest K-content lineup yet, it's time to tally up all of the highly-anticipated Korean TV shows reported to hit Netflix in 2023. Many of Korea's biggest stars—including Park Seo-joon, Choi Woo-shik, Bae Suzy, and Park Bo-Young—have signed on to unmissable shows ranging from historical action epics, sweet rom-coms, healing Korean dramas, and terrifying thrillers. Also, Netflix is expanding its unscripted content to bring seven new variety series. Read on to check out the packed lineup. (Once you build your watch list, check out our guide to the all-time best Korean dramas on Netflix (opens in new tab).)
Confirmed Release Date
'The Glory'
This highly-anticipated revenge drama from Descendants of the Sun star Song Hye-ko and Guardian: The Great and Lonely God writer Kim Eun-sook will reportedly premiere in two parts. Song will play Moon Dong-eun, an aspiring architect who was forced to drop out of school following a brutal attach from her bullies. Years later, the bullies' leader is now parent to an elementary schooler, and Moon is the child's homeroom teacher. Youth of May's Lee Do-hyun and High Society's Im Ji-yeon will also star.
Premiere: December 30, 2022 for Part 1 and March 10, 2023 for Part 2 (opens in new tab)
'Crash Course in Romance'
This lighthearted tvN drama follows Nam Haeng-sun (The Good Wife's Jeon Do-yeon), a former athlete with a super-positive personality and unlimited stamina, who now runs a side dish store. The mother has to navigate the world of private education when her daughter tries to join the class of celebrity math instructor Choi Chi-yeol (Hospital Playlist's Jung Kyung-ho). Soon a romantic connection builds between the passionate mom and the closed-off teacher.
Premiere: January 14
'Physical: 100'
After the success of Single's Inferno, Netflix's second original reality show will present a competition testing strength and agility (guided by an omniscient voice that gives big Squid Game vibes). One hundred participants (opens in new tab) of varied age, race, and gender will compete in multiple fitness challenges to determine which of them has the "perfect physical body." (Also, a Single's Inferno Season 1 favorite is among the cast!)
Premiere: January 24
'Love to Hate You'
The first fake dating plot of 2023 comes courtesy of Arthdal Chronicles actors Kim Ok-vin and Yoo Teo, playing people in a war-like relationship who both mistrust the opposite sex. Kim plays an entertainment lawyer who hates losing to men, while Yoo plays a top actor who "hates all adult women." Will their love overcome their suspicions?
Premiere: February 10
'In the Name of God: A Holy Betrayal'
Netflix is bringing its true crime and K-content audiences together, with its first Korea-set true crime docuseries. We're still waiting for more details on the eight-episode documentary, which will "expose the dark side of unquestioning belief" by "examining the chilling true stories of four Korean leaders claiming to be prophets."
Premiere: March 3
'Divorce Attorney Shin'
This JTBC drama, based on a webcomic of the same name, stars Cho Seung-woo as former pianist and music professor Shin Sung-han. After a personal tragedy, Sung-han becomes a lawyer and starts navigating the complex world of divorce, passionately fighting for his clients to win. He's helped by his two best friends since middle school, paralegal Jang Hyeong-geun (Kim Sung-kyun) and realtor Jo Jeong-sik (Jung Moon-sung).
Premiere: March 4
'Queenmaker'
This drama will follow two powerful and strong-minded women: skilled executive and titular "Queen Maker' Hwang Do-hee (The World of the Married's Kim Hee-ae), and labor rights lawyer and "crazy rhinoceros" Oh Seung-sook (Life's Moon So-ri). Though one's a businesswoman through and through and the other is a workers' rights activist, the pair come together when Do-hee becomes determined to make Seung-sook the mayor of Seoul.
Premiere: April 14
'Doctor Cha'
Our Blues star Uhm Jung-hwa and SKY Castle's Kim Byung-chul star in this medical drama about a medical graduate who goes back into the field after two decades. Cha Jung-Sook (Uhm) has been full time housewife for the past 20 years, after giving up her career as a doctor during her medical resident years. After all that time, she decides to restart her medical resident course at the hospital where her husband Seo In-Ho (Kim) works as a chief surgeon. 
Premiere: April 14
'The Good Bad Mother'
The Glory and Sweet Home star Lee Do-hyun is already set to return in another Netflix K-drama this year. Directed by Beyond Evil's Shim Na-yeon, this healing comedy will follow Young-soon (Sympathy for Lady Vengeance's Ra Mi-ran) a mother who has lived for her child all her life, and her son, prosecutor Kang-ho (Lee), who suffers from amnesia after an unexpected accident and goes back to being a child.
Premiere: April 26
'Black Knight'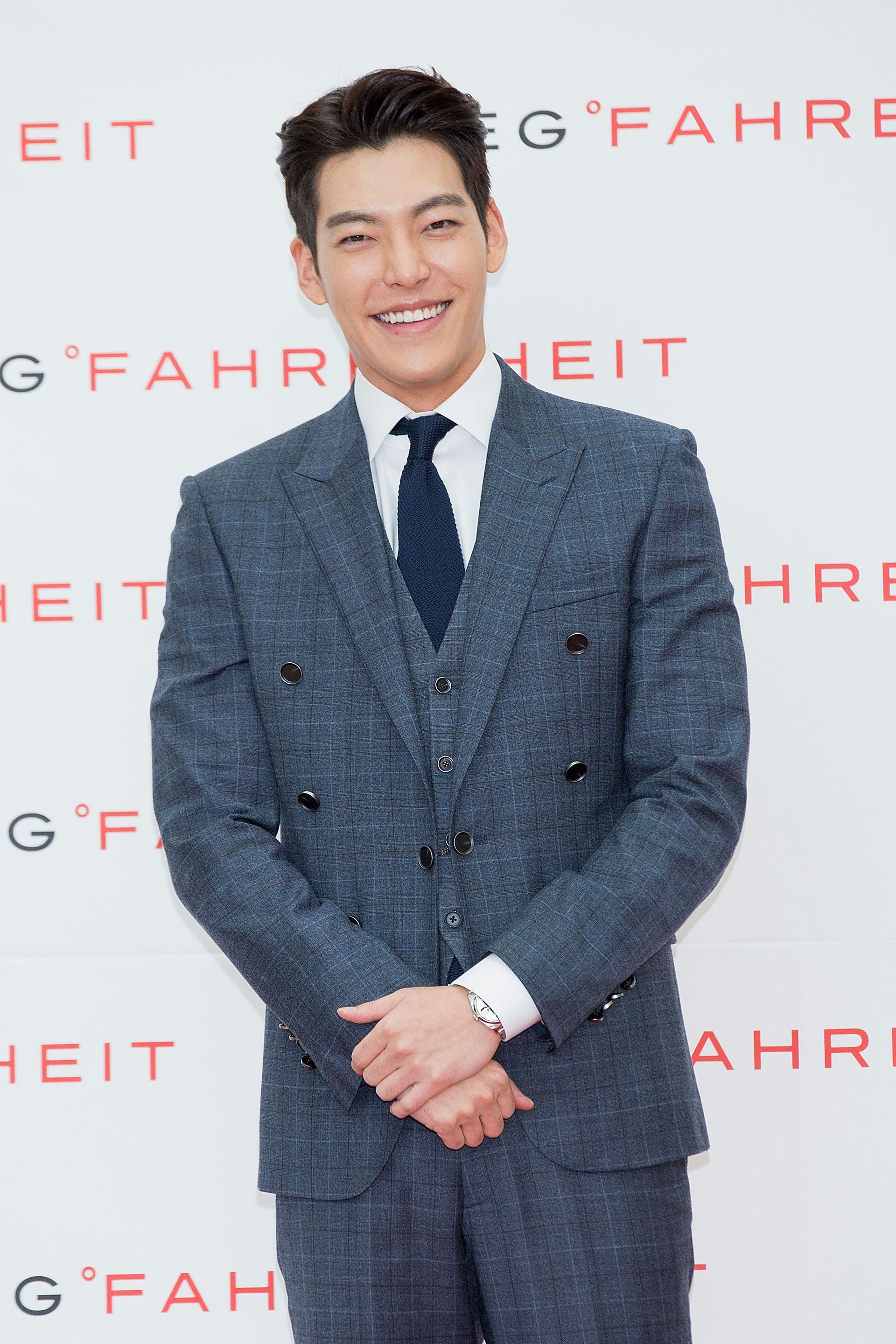 This dystopian series takes place in a fictional 2071, where only one percent of the human population has survived the intense air pollution, and delivery drivers, known as knights, play a crucial role within the new social stratification system. It follows the legendary Knight 5-8 (Kim Woo-bin), and a refugee named Sawol who dreams of following in his footsteps. Song Seung-heon, Kang You-seok, Esom also star.
Premiere: May 12
Confirmed by Netflix
'A Time Called You'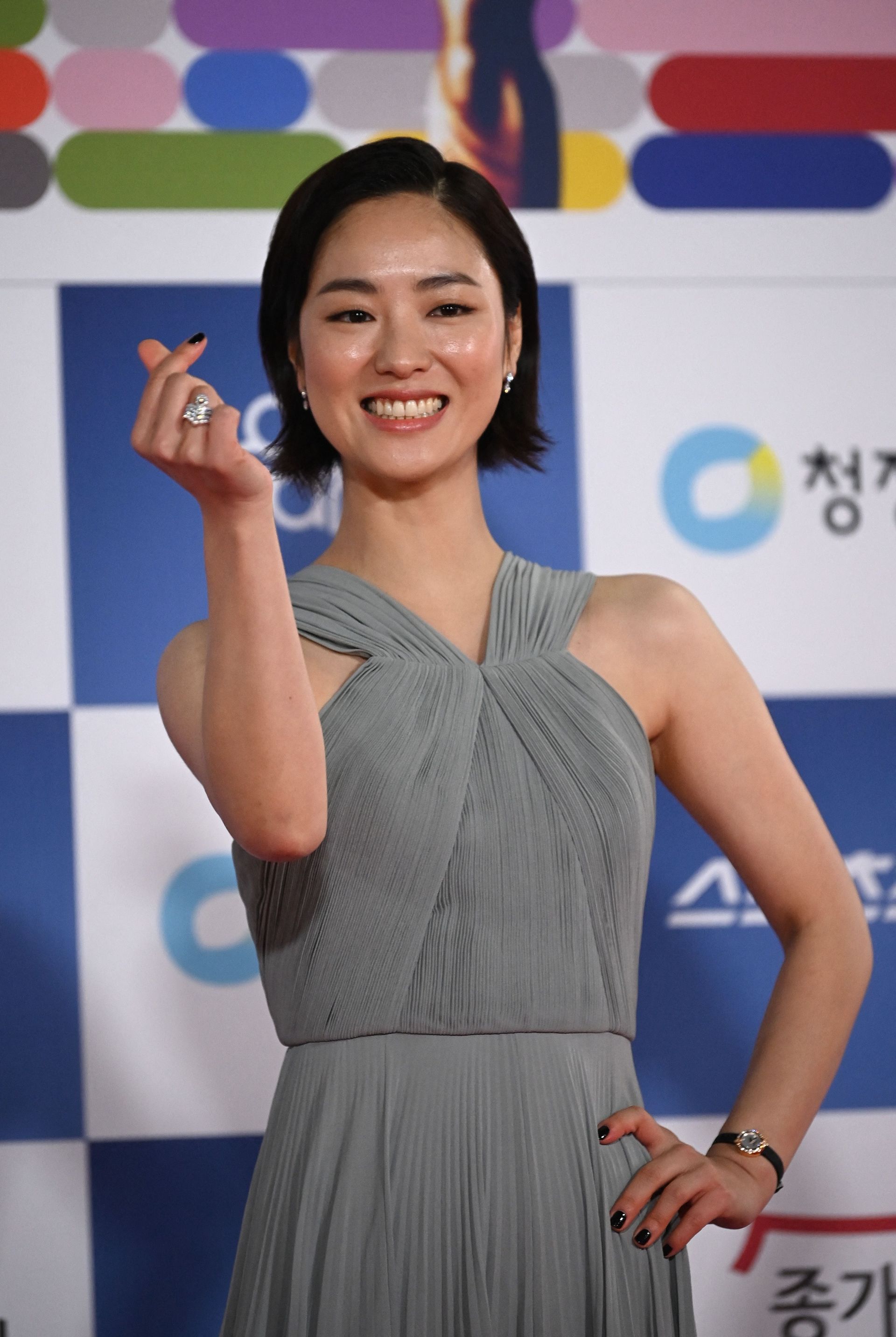 This adaptation of the hit Taiwanese drama Someday or One Day stars Vicenzo's Jeon Yeo-been and Business Proposal's Ahn Hyo-seop, with both of the stars appearing in dual roles. Han Jun-hee (Jeon) still hasn't gotten over the death of her boyfriend Ko Yeon-jun (Ahn) one year prior. One day, she somehow travels back in time to the year 1998 and finds herself as high school student Kwon Min-joo. There, she meets fellow student Nam Si-heon, and is surprised to see how much Si-heon resembles her late boyfriend. Little Women's Kang Hoon and All of Us Are Dead's Lee Min-goo also star.
Premiere: TBA
'Behind Your Touch' (working title)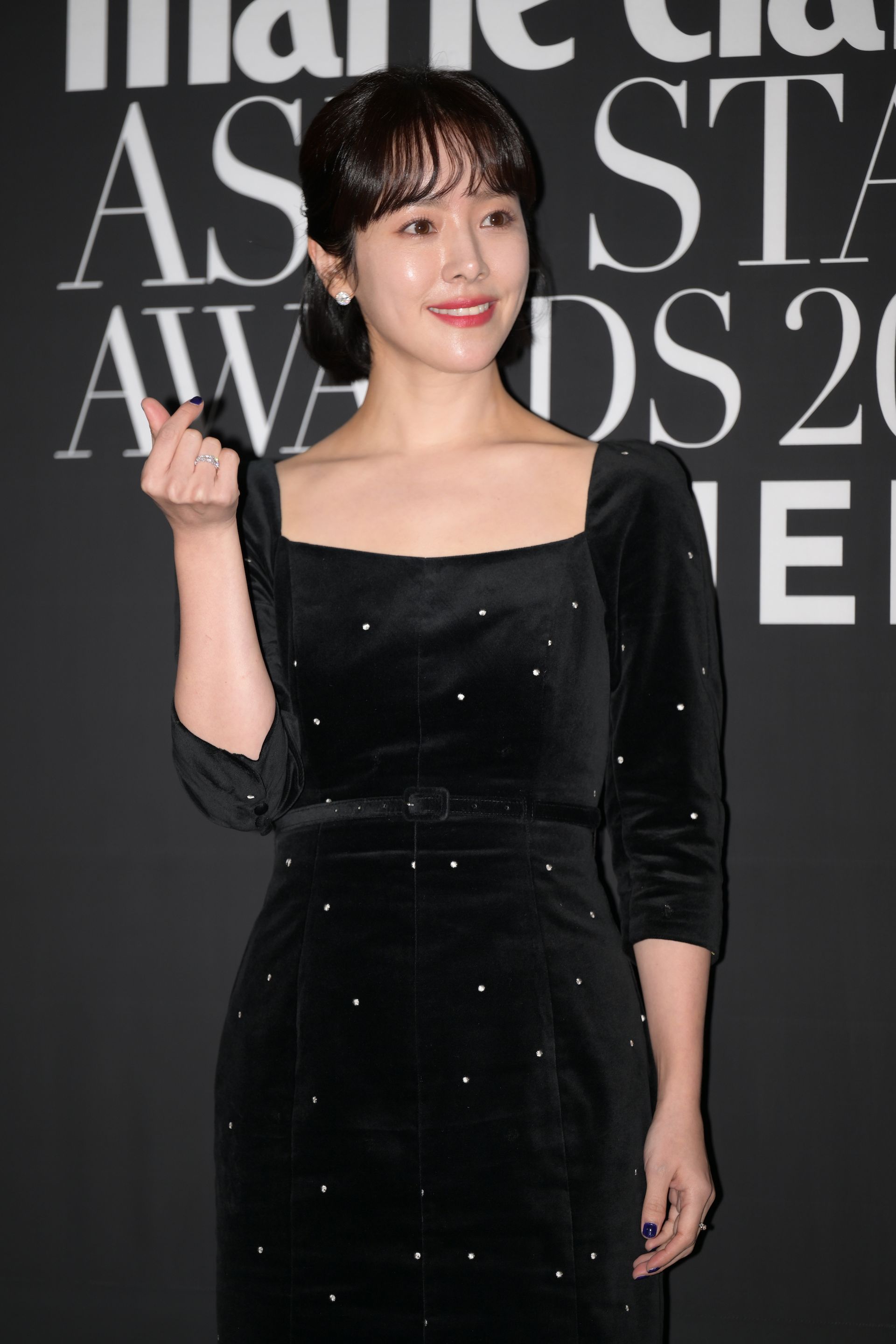 This supernatural crime-comedy follows a woman who gains the power of psychometry, being able to see a person's memories when she touches them. Rural village veterinarian Ye-boon (Our Blues' Han Ji-min) is stuck doing nitty-gritty work like delivering calves to make ends meet. Her life changes when she's given psychometric powers while visiting a cow farm, and again later when she meets passionate detective Jang-yeol (My Liberation Notes' Lee Min-ki). The two grow closer as they use Ye-boon's powers to solve cases ranging from petty crimes to serial murder. EXO member Suho will also star.
Premiere: TBA
'Bloodhounds'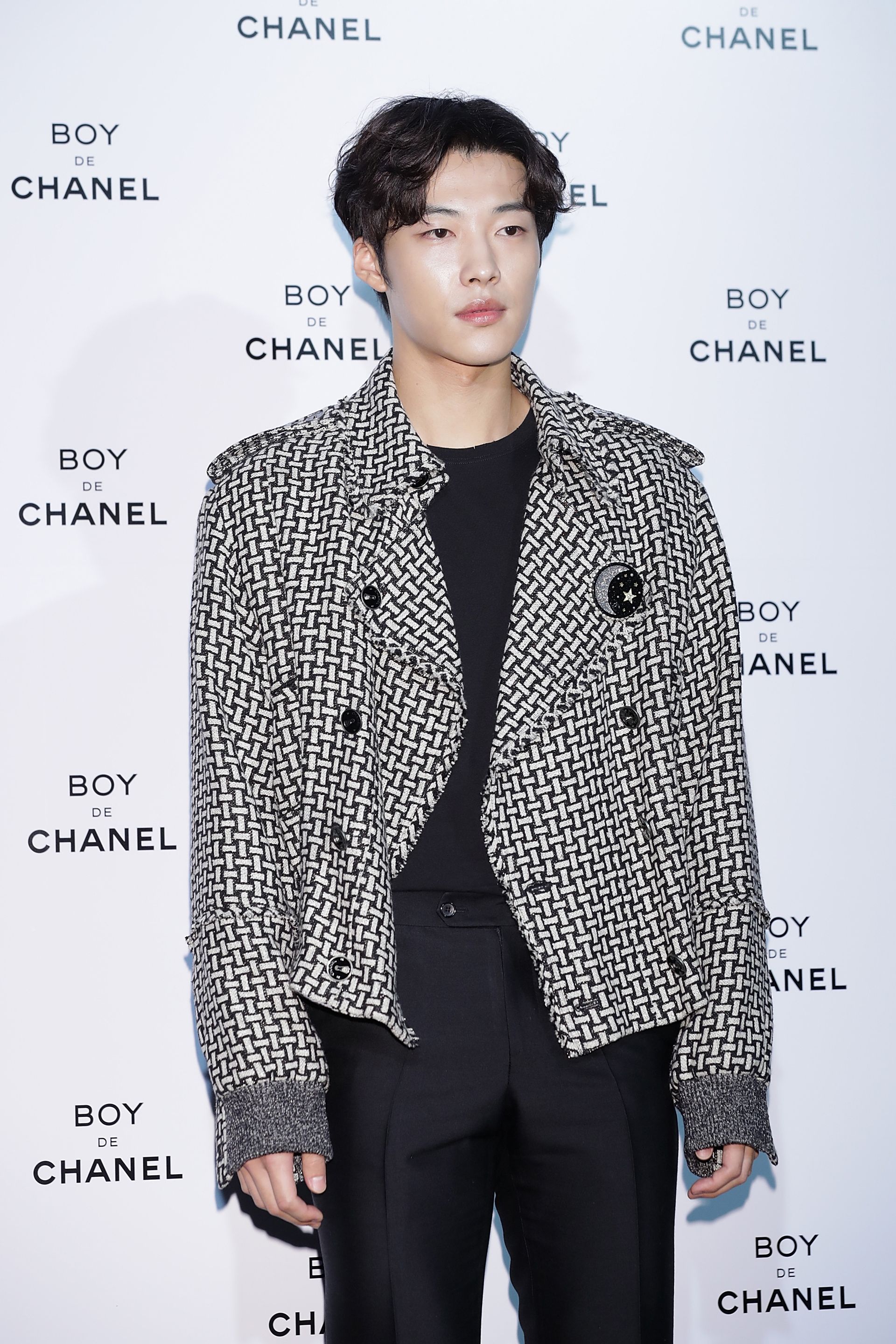 Adapted from the webtoon Bloodhounds, this noir action drama follows a young man who enters the world of loan sharks. The King: Eternal Monarch's Woo Do-hwan plays Gun-woo, an emerging and talented boxer who has to put his dreams aside because of his mom's debts and get a job as a bodyguard to CEO Choi (Kingdom's Heo Jun-ho). Hometown Cha-Cha-Cha's Lee Sang-yi, Midnight Runners' Jung Da-eun, and Snowdrop's Park Sung-woong also star.
Premiere: TBA
'Celebrity'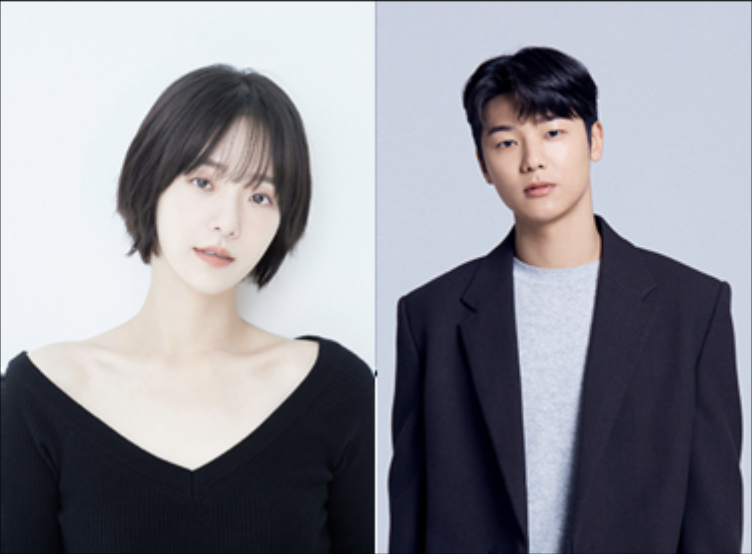 This thriller series from Netflix and Studio Dragon will depict the ups and downs of celebrity and influencer culture, showing the turbulent fears and painful desires surrounding the world. The cast includes It's Okay to Not Be Okay and Sweet Home's Park Gyu-young, CN Blue drummer Kang Min-hyuk, Awaken's Lee Chung-ah, and Angel's Last Mission: Love's Lee Dong-gun.
Premiere: TBA
'Daily Dose of Sunshine'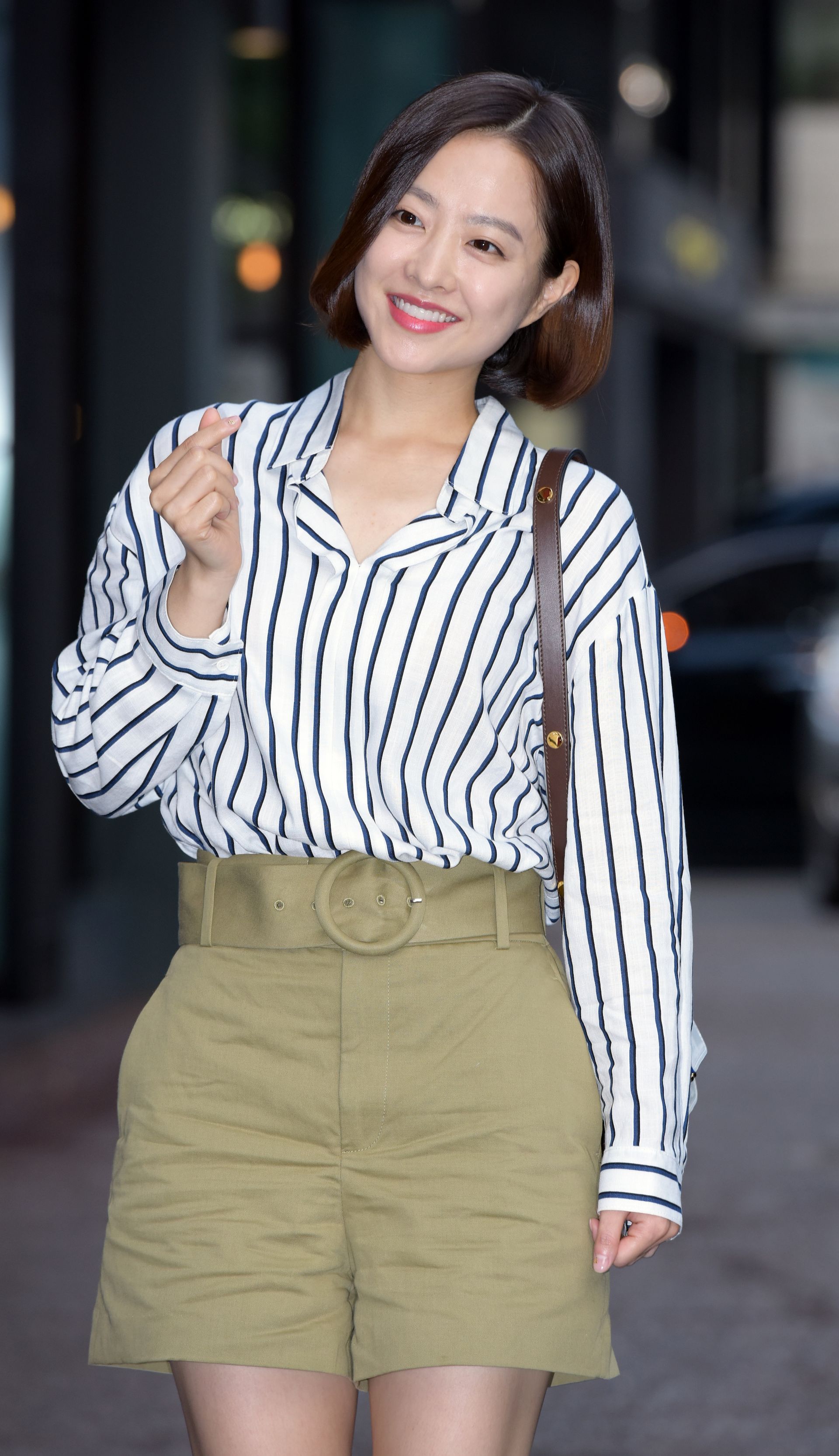 This healing drama, an adaptation of the web comic Morning Comes To The Mental Ward, follows the many types of incidents that take place in a psychiatric ward. Strong Girl Do Bong Soon star Park Bo-young will star as psychiatric nurse Jung Da-eun, with Thirty-Nine's Yeon Woo-jin, Mr. Sunshine's Jang Dong-yoon, and Parasite and Law School's Lee Jung-eun rounding out the main cast.
Premiere: TBA
'Destined With You'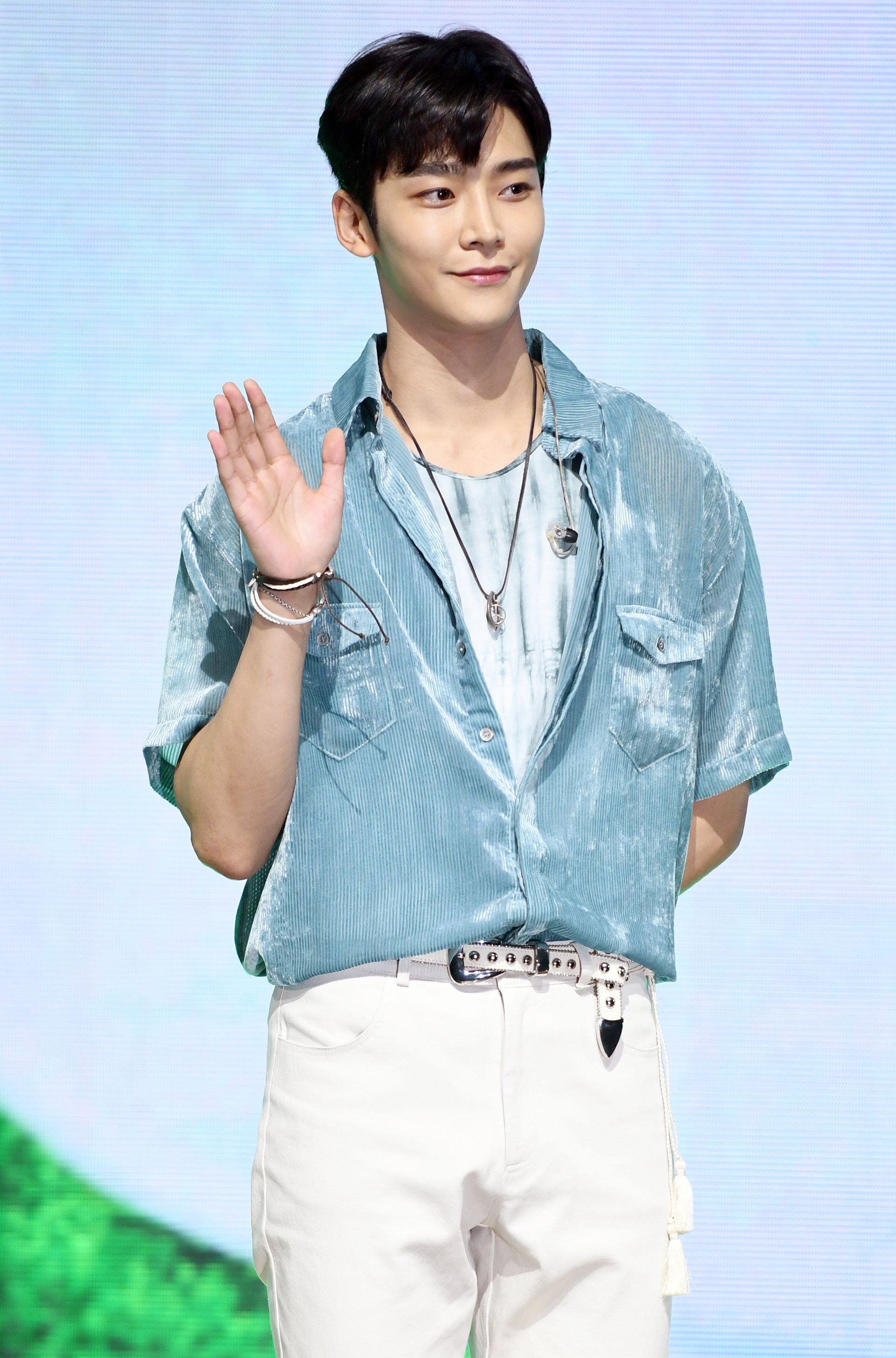 The King's Affection and Tomorrow actor (and SF9 member) Rowoon is returning to Netflix in a new fantasy romance, co-starring Tale of the Nine-Tailed star Jo Bo-ah. The drama will follow the love story of a civil servant (Jo) who obtains a forbidden book sealed 300 years ago and a lawyer (Rowoon) whose family has been trapped under the book's centuries-old curse. Bad Prosectuor's Ha Joon and Forecasting Love and Weather's Yura will also star.
Premiere: TBA
'Doona!'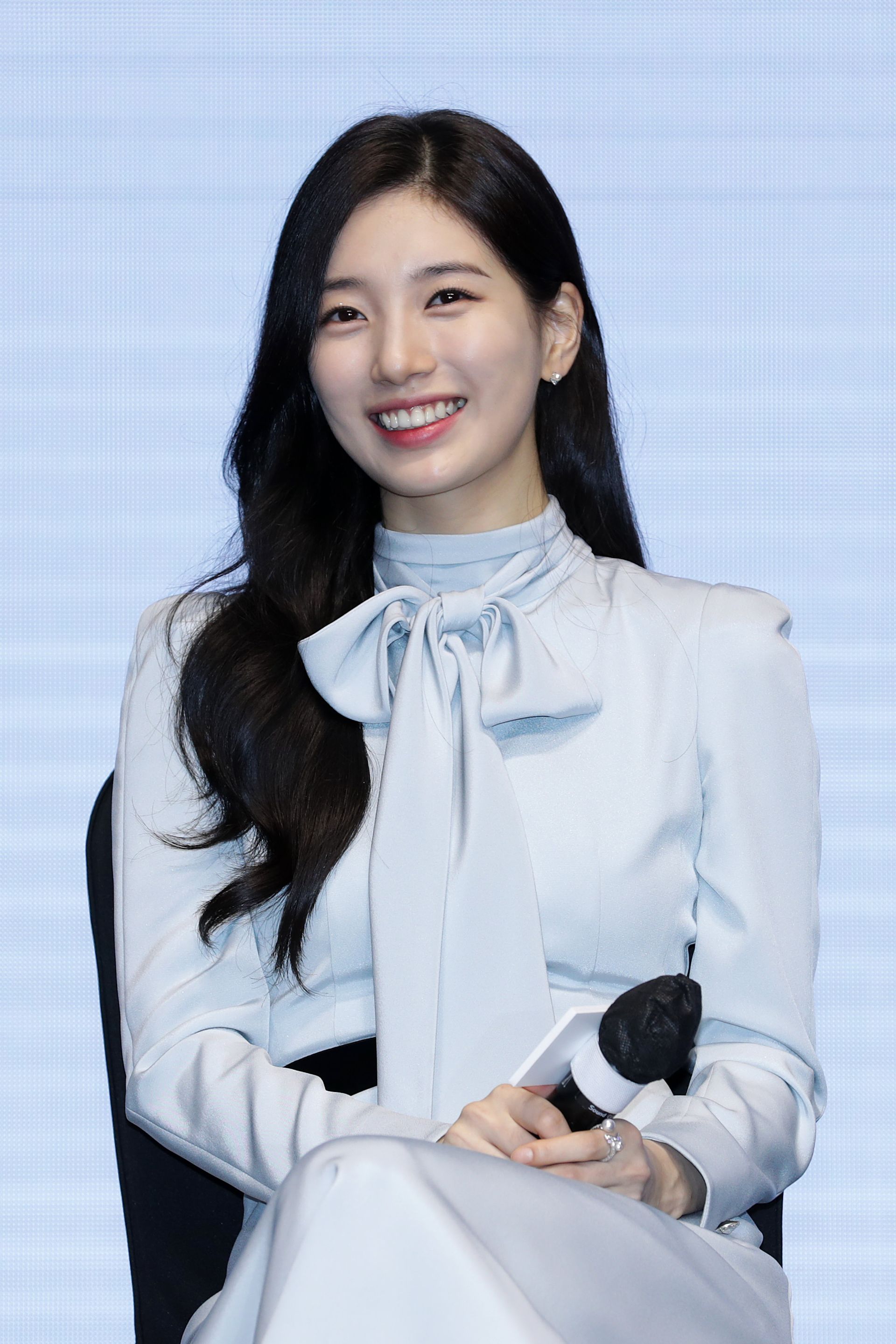 This drama based on the web comic The Girl Downstairs will star a veteran K-pop singer, Bae Suzy, playing a retired idol. Lee Doo-na (Suzy) is the most popular member of an up-and-coming girl group when she abruptly announces her retirement and becomes a shut-in at a share-house. When warm university student Won Joon (Yang Se-jong) moves in, the pair eventually grow closer and begin a romance.
Premiere: TBA
'D.P.' Season 2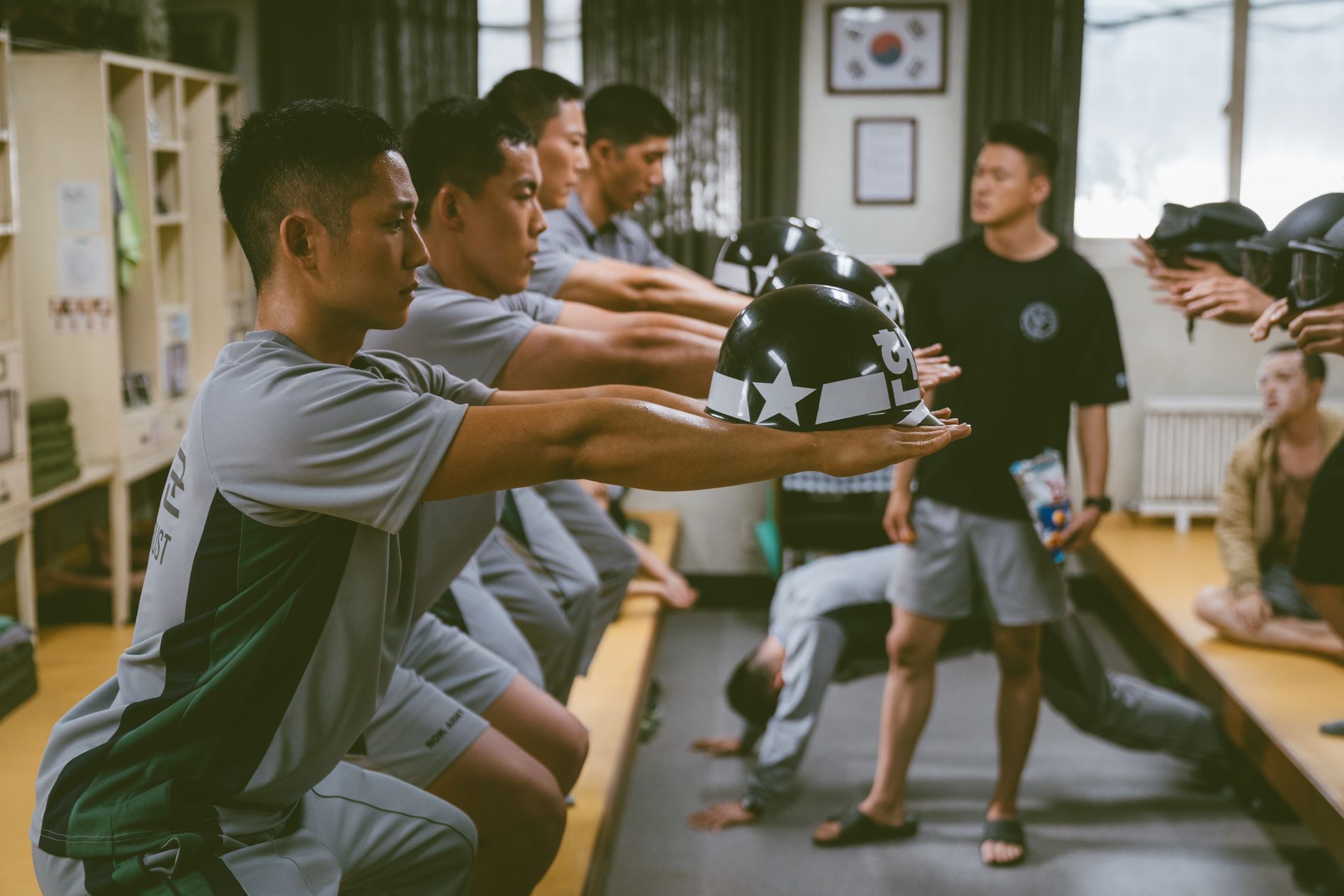 Filming has already wrapped on the second series of this award-winning drama, which gained widespread acclaim for its realistic, brutal depiction of bullying and toxic masculinity in the Korean military. Jung Hae-in (Jun-ho), Koo Kyo-hwan (Ho-yul), Kim Sung-kyun (Bum-goo), and Son Suk-ku (Ji-sup) are all set to return, as Jun-ho deals with the fallout of his decision to [spoiler]. 
Premiere: TBA
'Goodbye Earth'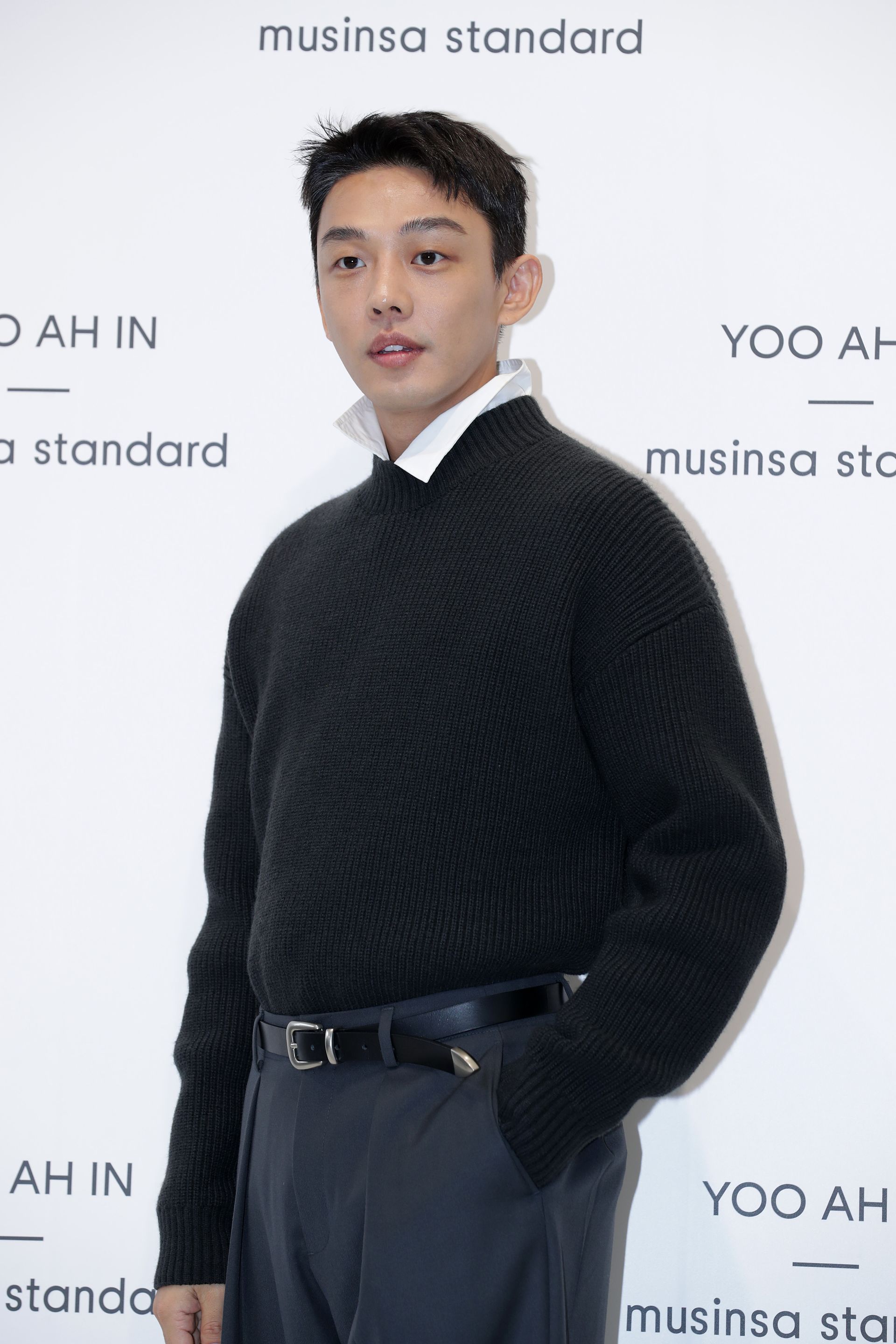 We still don't know much about this sci-fi drama besides its cast—including Hellbound's Yoo Ah-in and Strangers from Hell's Ahn Eun-jin—and its cryptic synopsis: "An examination of despair and hope in individuals aware of an asteroid hurtling towards Earth, signifying the end of the world." Also, the show's an adaptation of novel The Fool at the End of the World by Kōtarō Isaka, the same author whose book Maria Beetle was recently adapted into the feature film Bullet Train.
Premiere: TBA
'Gyeongseong Creature'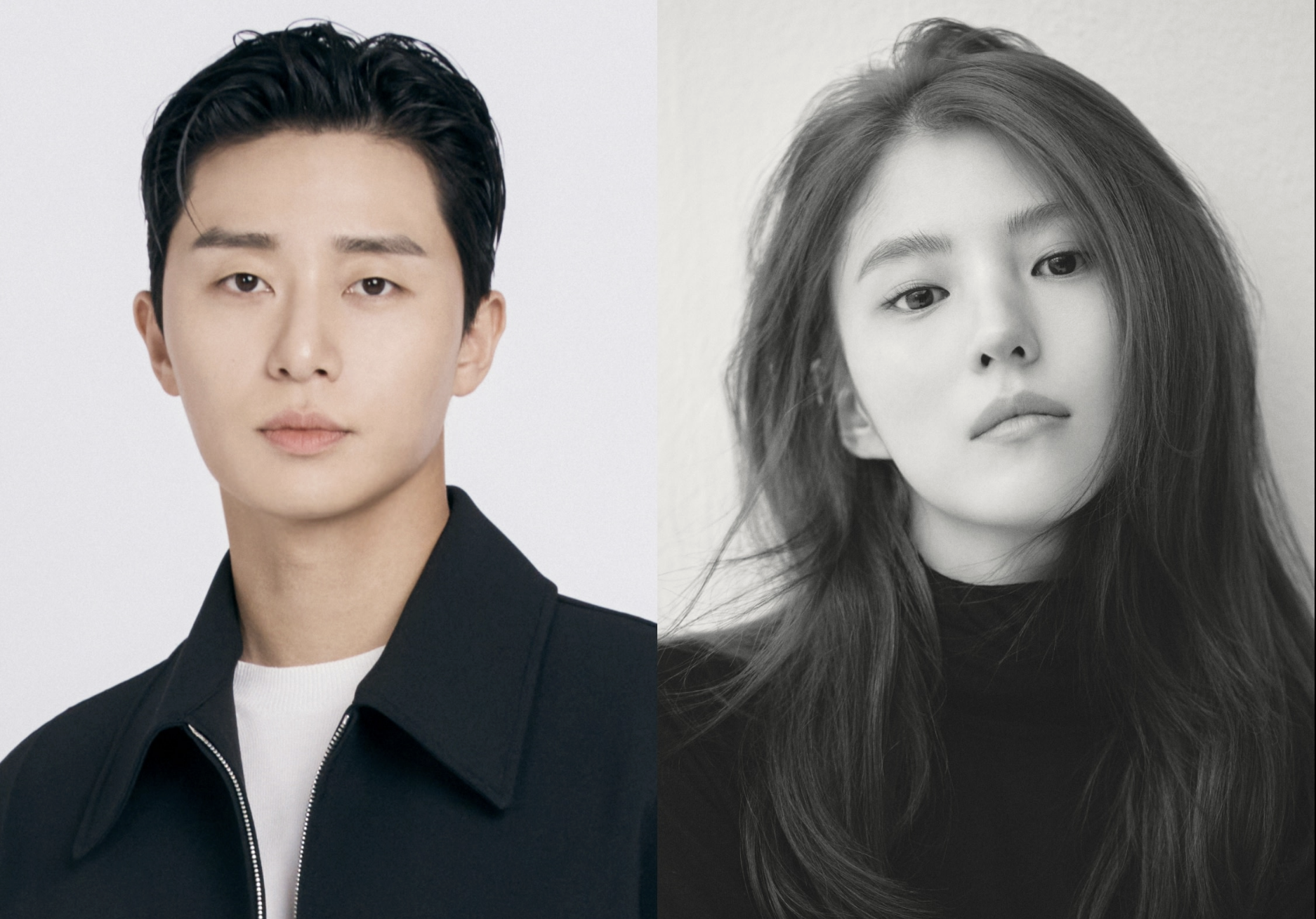 My Name's Han So-Hee and Itaewon Class' (and future Marvel star) Park Seo-joon lead this historical thriller's all-star cast. Set in the Spring of 1945 in Gyeongseong, during Japanese rule over Korea, the series will two young adults (Han and Park) who battle against strange creatures born out of human greed. Co-starring Avengers: Age of Ultron's Claudia Kim and Squid Game's Wi Ha-jun, the highly-anticipated series has reportedly been renewed (opens in new tab) for Season 2 before it has even aired!
Premiere: TBA
'King the Land'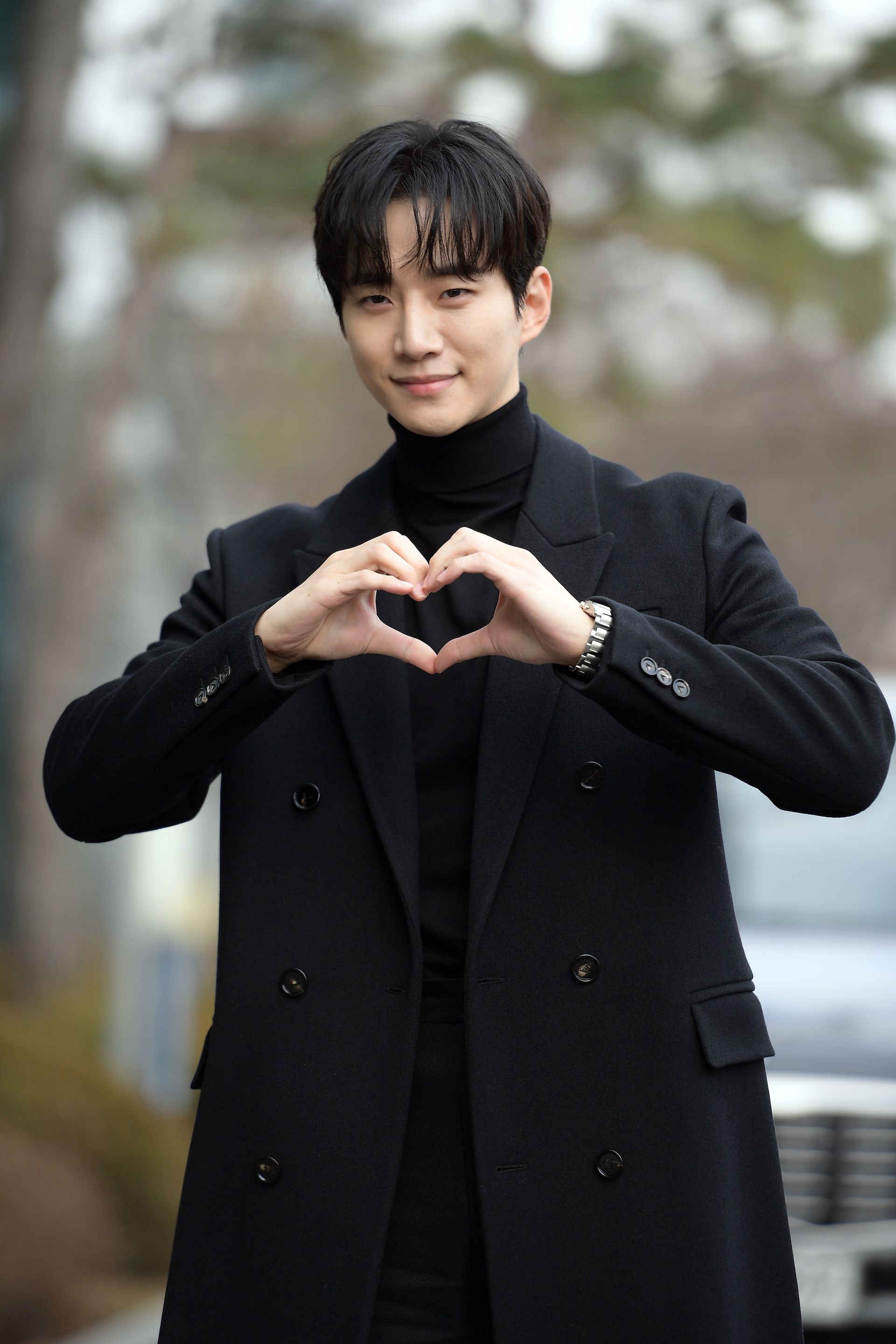 The highly-anticipated collaboration between 2PM's Junho and Girls Generations' YoonA will stream on Netflix. The actors will star as hoteliers of the VVIP business lounge King the Land, who learn to work together in the high-pressure enviornment. Junho (The Red Sleeve) will play Gu-won, the chaebol heir to King Hotel who returns to the hotel group seeking memories of his mother, while YoonA (Big Mouth) plays Cheon Sa-rang, King Hotel's "queen of smiles and hospitality" who worked her way up from the front desk to the exclusive lounge.
Premiere: TBA
'Mask Girl'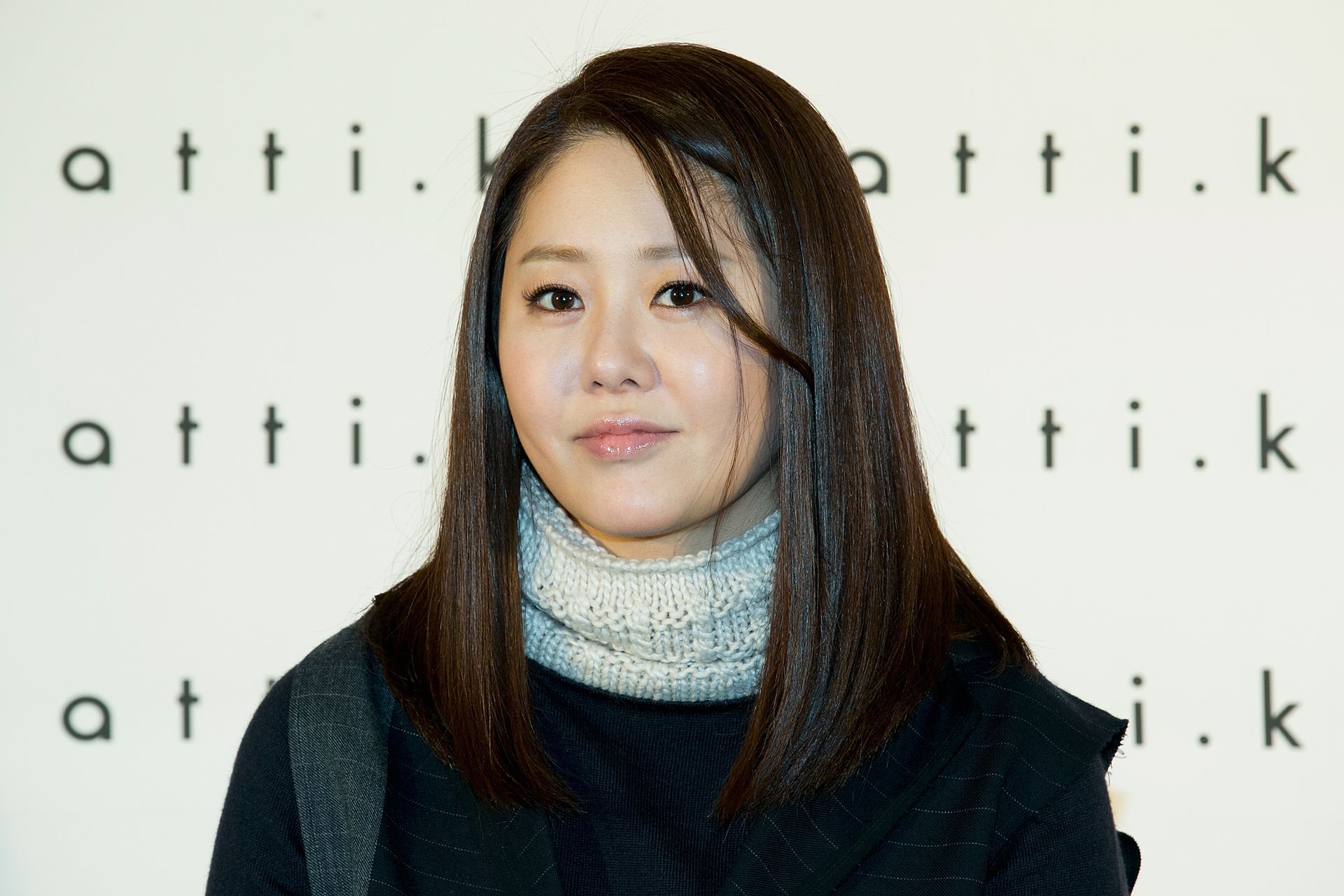 This black-comedy thriller based on a webtoon of the same name follows two office workers who have inferiority complexes when it comes to their looks. Kim Mo-mi (Reflection of You's Go Hyun-jung) has a side-gig as a livestreamer who covers her face with a mask. Her co-worker Joo Oh-nam (Fight For My Way's Ahn Jae-hong) has a one-sided crush on Mo-mi, and his only source of joy comes from watching internet broadcasts. The two soon get swept up in an unexpected incident.
Premiere: TBA
'Nineteen to Twenty'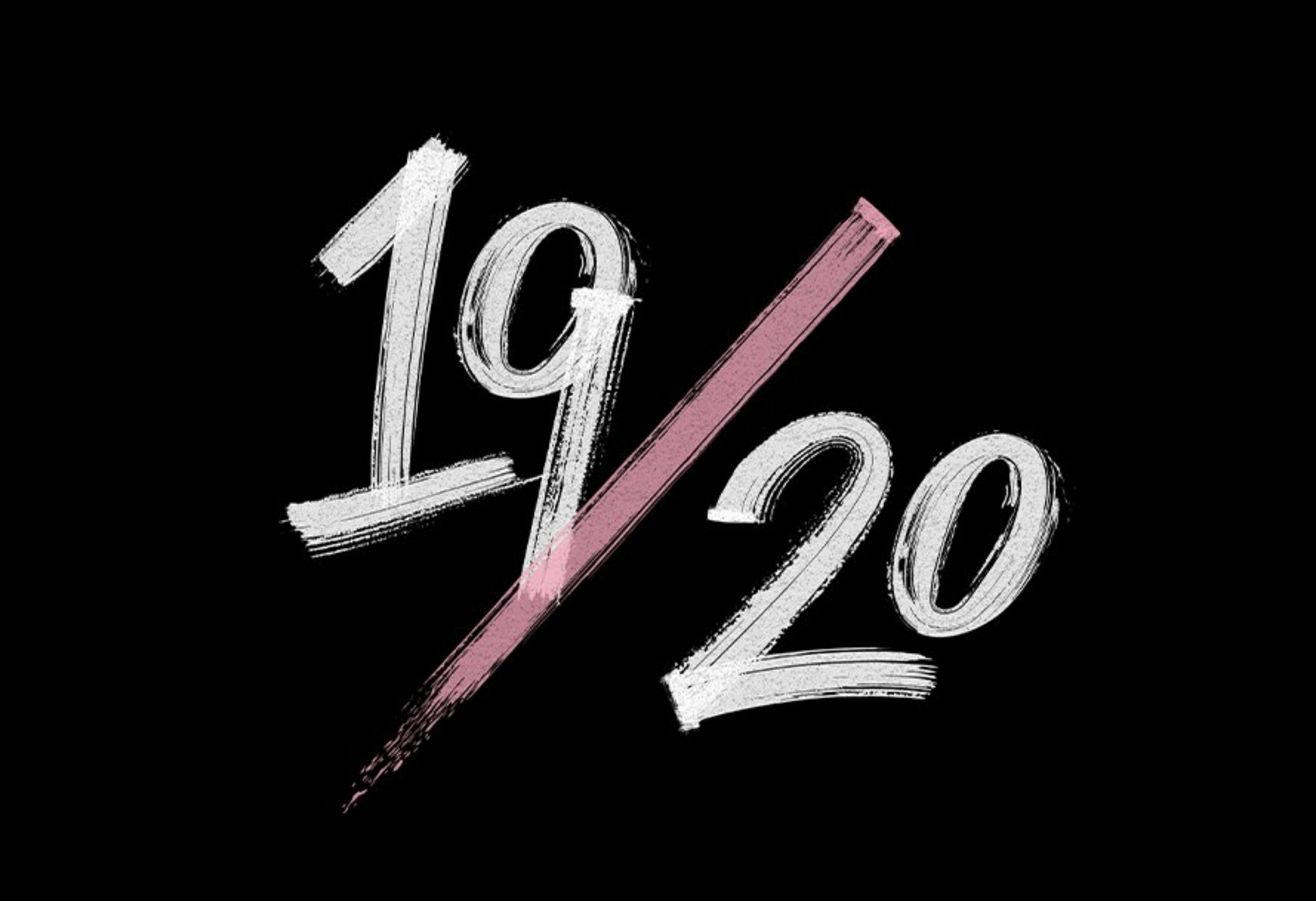 This variety dating show from the producer behind Single's Inferno will focus on the coming-of-age of Korean teens, who reach legal adulthood when they turn 20 in Korean age. The reality series will cast a group of young adults who share their last week of teens and first week of twenties together, as they experience freedom and all the "firsts" of adulthood.
Premiere: TBA
'See You In My 19th Life'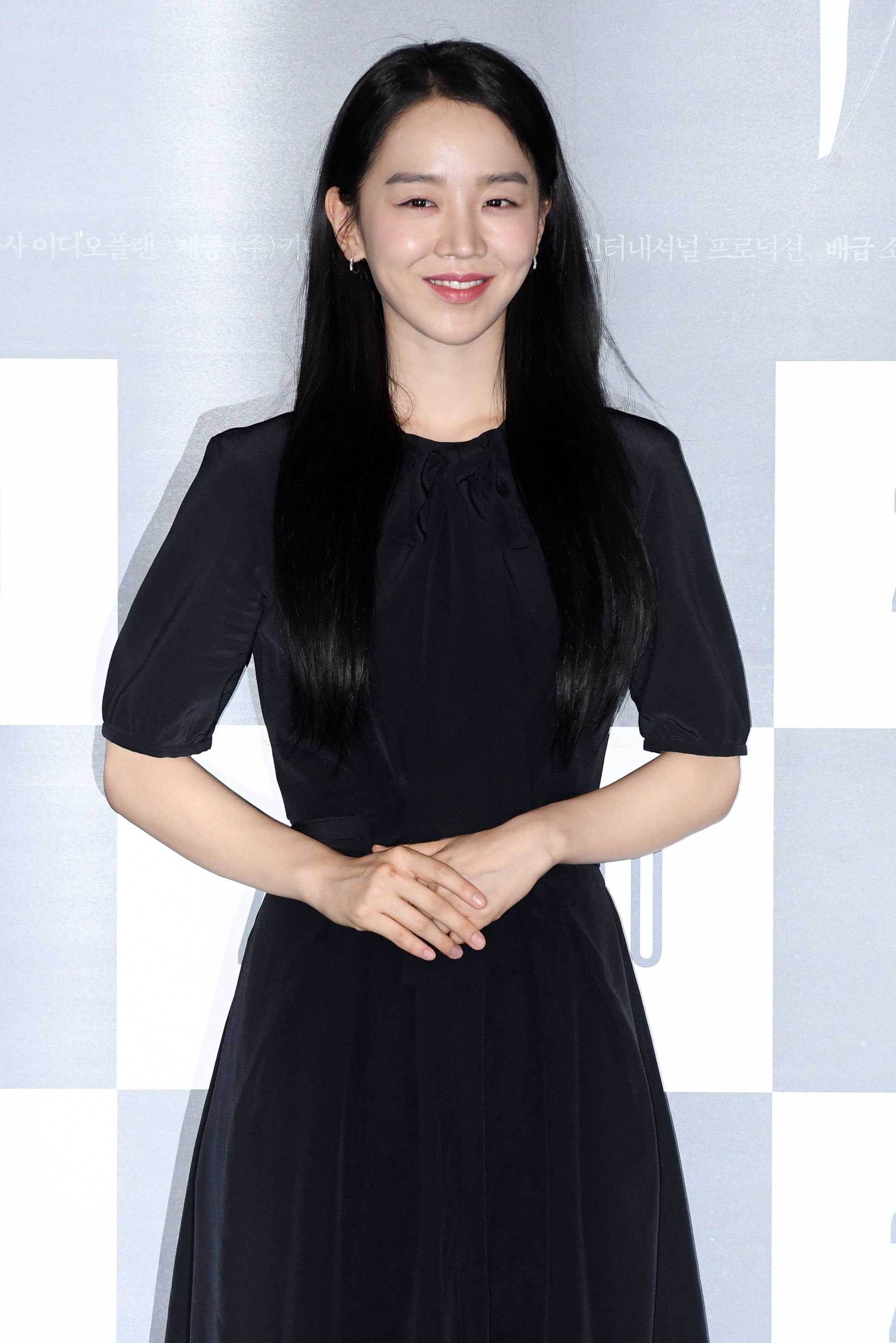 Adapted from the popular webtoon of the same name, this supernatural rom-com follows Ban Ji-eum (played by Mr. Queen star Shin Hye-sun), who has the extraordinary ability to remember her past lives, and Moon Seo-ha (My Name's Ahn Bo-hyun), whom she is destined to meet. Ji-eum has no attachments to her previous lives, but when she loses Seo-ha to an accident after meeting him in her 18th life, she begins her 19th life to reconnect with him.
Premiere: TBA
'Single's Inferno 3'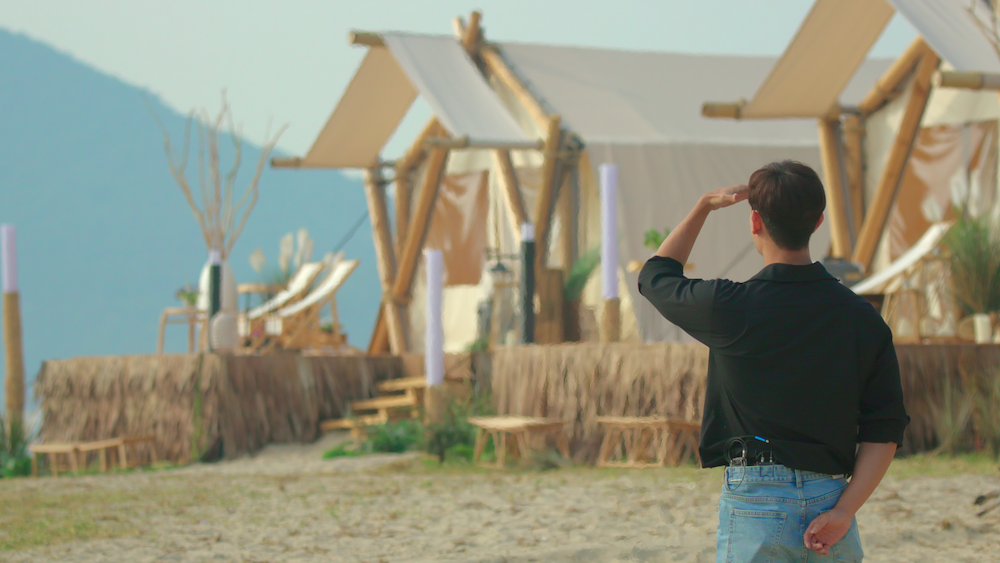 After two hit seasons, the dating show where Korean singles compete for a chance to go to "Paradise" with the date of their choosing will return with some new twists. Tudum (opens in new tab) has previously teased that season 3 will include new rules and new versions of "Inferno" and "Paradise," which "won't just be a luxurious resort, but more of a special and intimate place where the couples have a chance to dive deeper into each other's emotions, elevating the romance."
Premiere: TBA
'Siren: Survive the Island'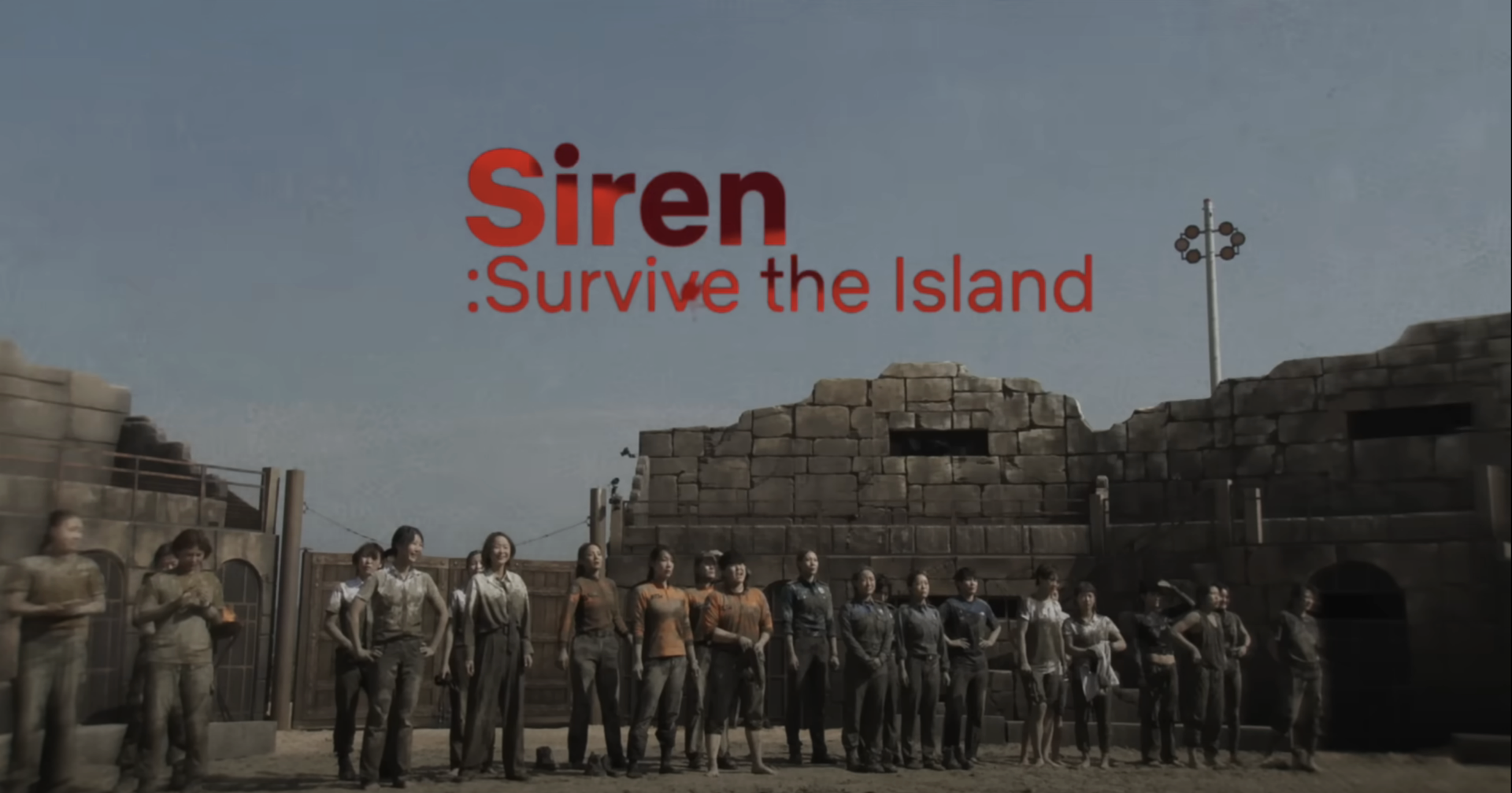 2023 is the year of Netflix survival and endurance variety shows. The 24 competitors this new series will include female police officers, firefighters, bodyguards, soldiers, athletes and stuntwomen, who will all team up by profession to compete for survival on a remote island.
Premiere: TBA
'Song of the Bandits'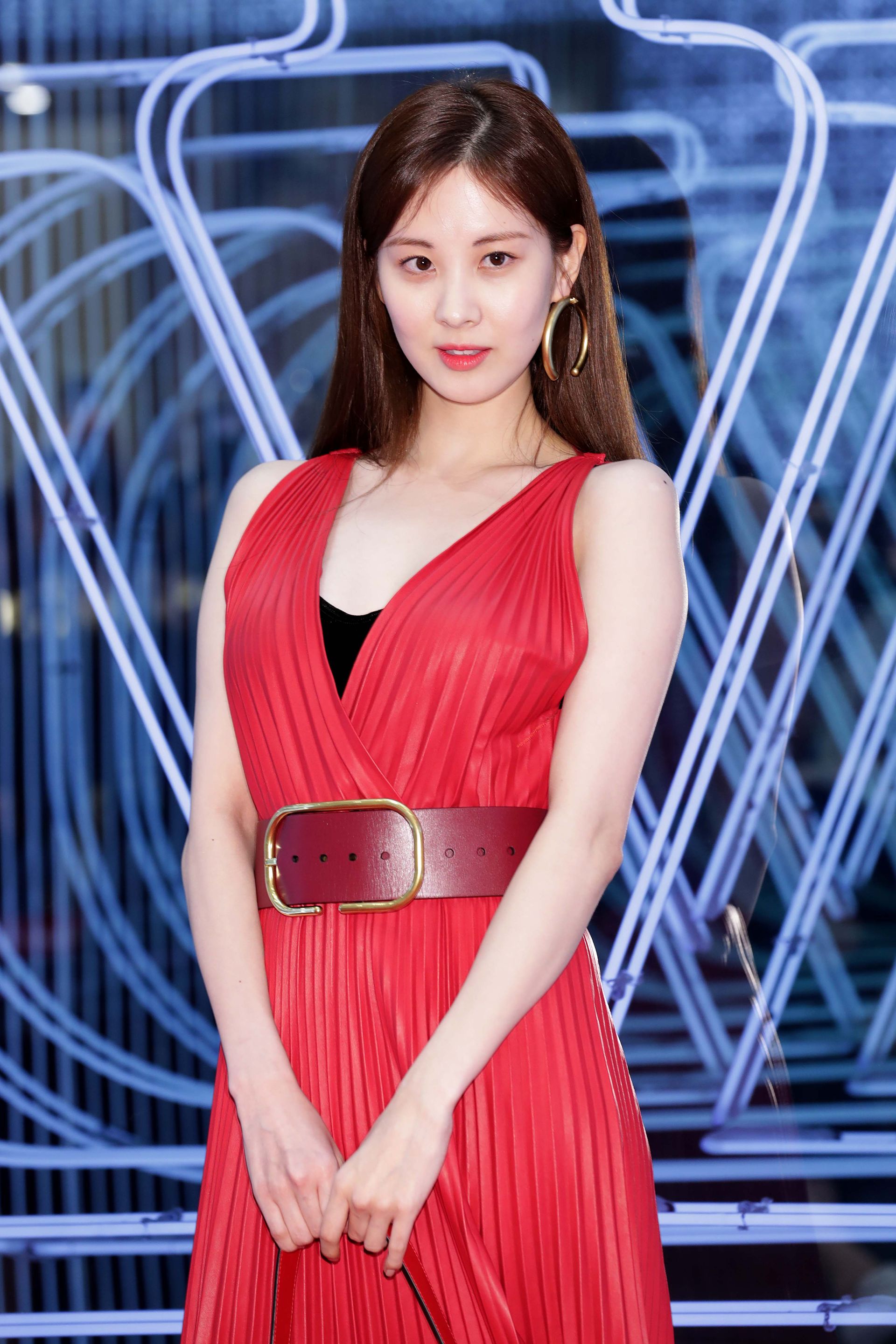 Girls' Generation's Seohyun and The Fiery Priest's Kim Nam-gil star in this historical action drama set in the 1920s during the Japanese colonial period. The show will tell the stories of those who have been deprived of their homes and livelihoods, and how they will do just about anything for their families, colleagues, and the Joseon people. Itaewon Class' Yoo Jae-myung, Remarriage and Desires' Lee Hyun-wook, and Nevertheless' Lee Ho-jung will also star.
Premiere: TBA
'Sweet Home' Season 2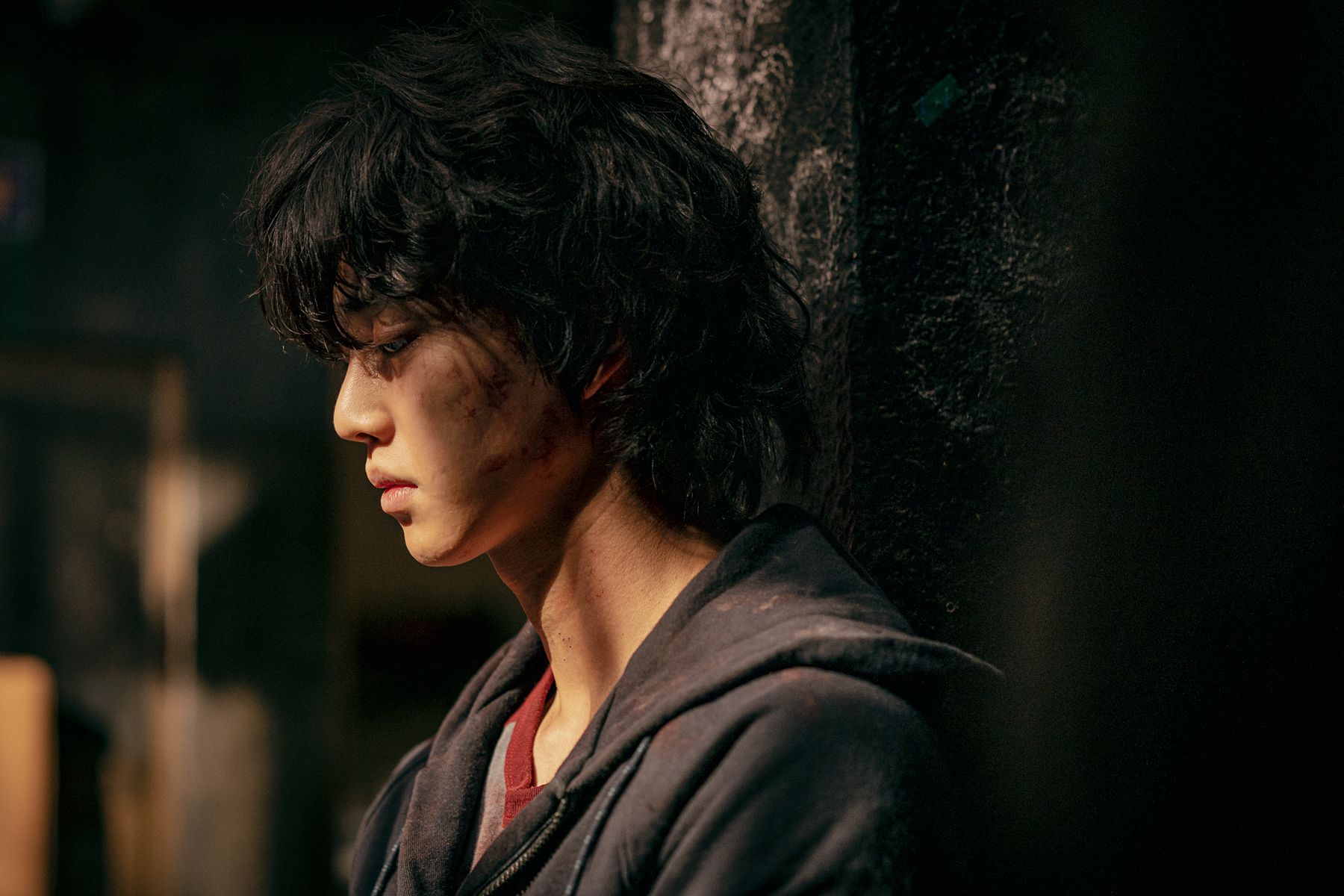 Another hit horror drama is returning this year, with Netflix announcing (opens in new tab) in June 2022 that Seasons 2 and 3(!) are on the way. The Season 1 finale saw Hyun-soo (Nevertheless' Song Kang) escape Green Homes before its huge cliffhanger, which saw him wake up in a military wan driven by [spoiler], somehow alive. In addition to the Season 1 survivors, the cast will include new members Yoo Oh-sung (The Veil), Oh Jung-se (It's Okay to Not Be Okay), and Jung Jin-young (Love in the Moonlight).
Premiere: TBA
'The Devil's Plan'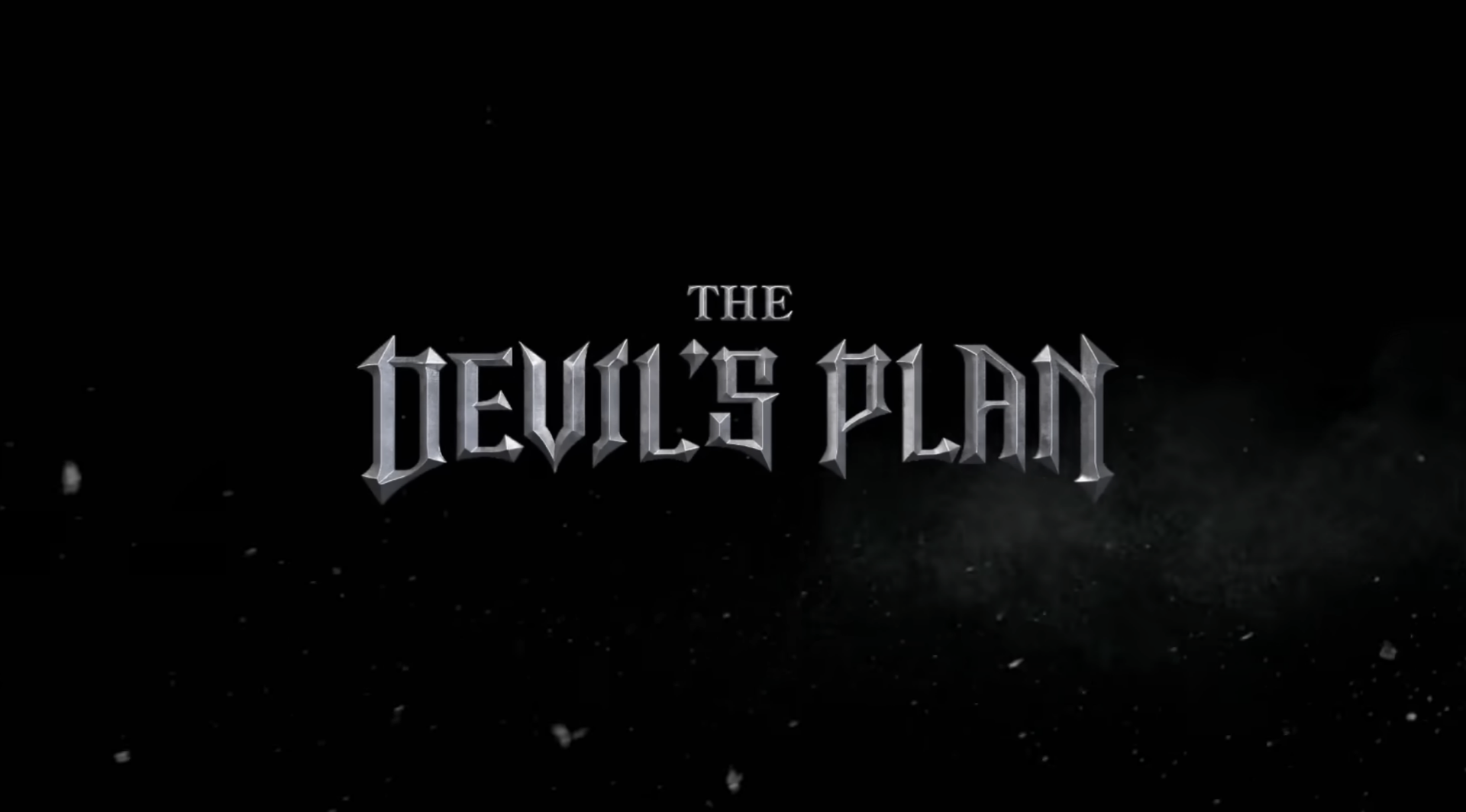 The Glory and Sweet Home star Lee Do-hyun is already set to return in another Netflix K-drama this year. Directed by Beyond Evil's Shim Na-yeon, this healing comedy will follow Young-soon (Sympathy for Lady Vengeance's Ra Mi-ran) a mother who has lived for her child all her life, and her son, prosecutor Kang-ho (Lee), who suffers from amnesia after an unexpected accident and goes back to being a child.
Premiere: April 26
'Zombieverse'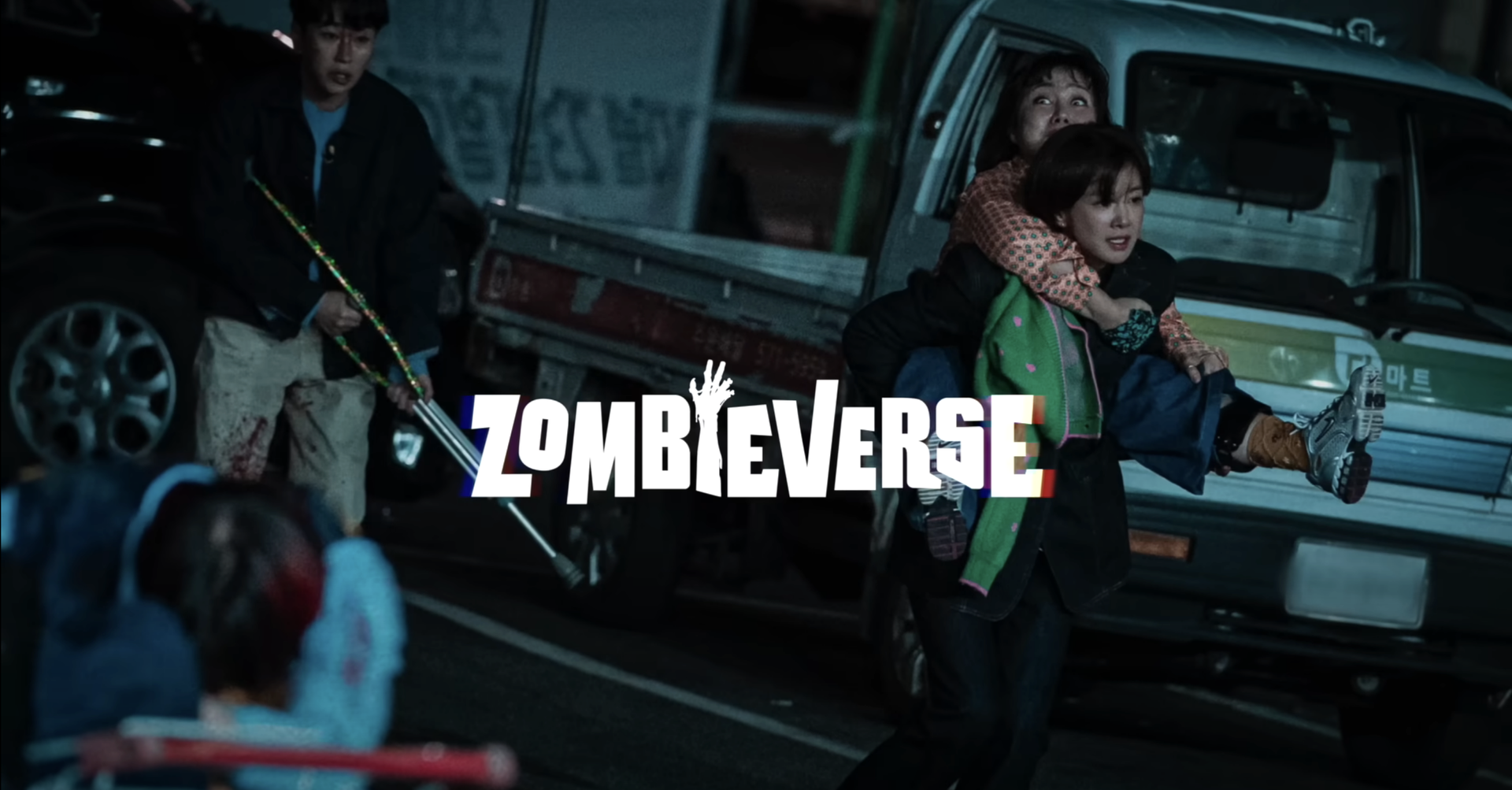 Zombies have been the driving force of Korean dramas, movies, comics, and more. Now they're entering the variety show field, with this reality survival series that drops comedians, idols, actors, and other celebs into the heart of Seoul to see how real people would react to a zombie apocalypse. The stacked cast competing for food, water, and shelter will include Sweet Home actress Lee Si-young, The Hungry and the Hairy star Noh Hong-chul, New World star Park Na-rae, baseball player Yoo Hee-kwan, rapper DinDin (Kim Cheol), Billlie member Tsuki, and Congolese Youtube personalities Jonathan and Patricia Yiombi.
Premiere: TBA
'All of Us Are Dead' Season 2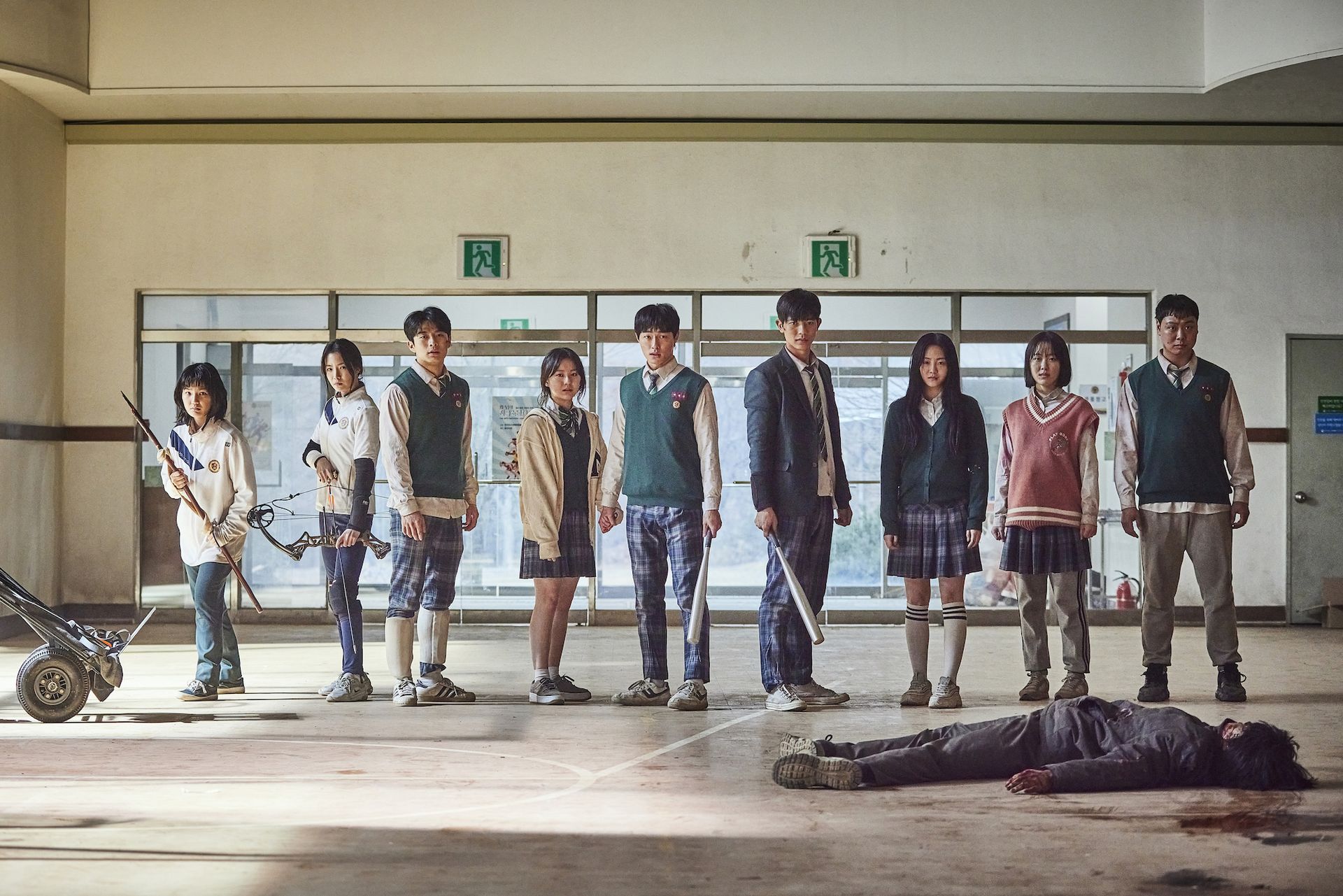 This zombie drama was renewed (opens in new tab) in June 2022, following a thrilling first season that followed the students of Hyosan High School as they fought their way out of their town. Director Lee Jae-kyoo has previously teased that Nam-ra (Cho Yi-hyn) and the evolved zombies could be a big part of the new season, along with the possible return of Cheong-san (Yoon Chan-young). (If you need a refresher, here's how Season 1 ended (opens in new tab).)
Premiere: TBA
'Squid Game' Season 2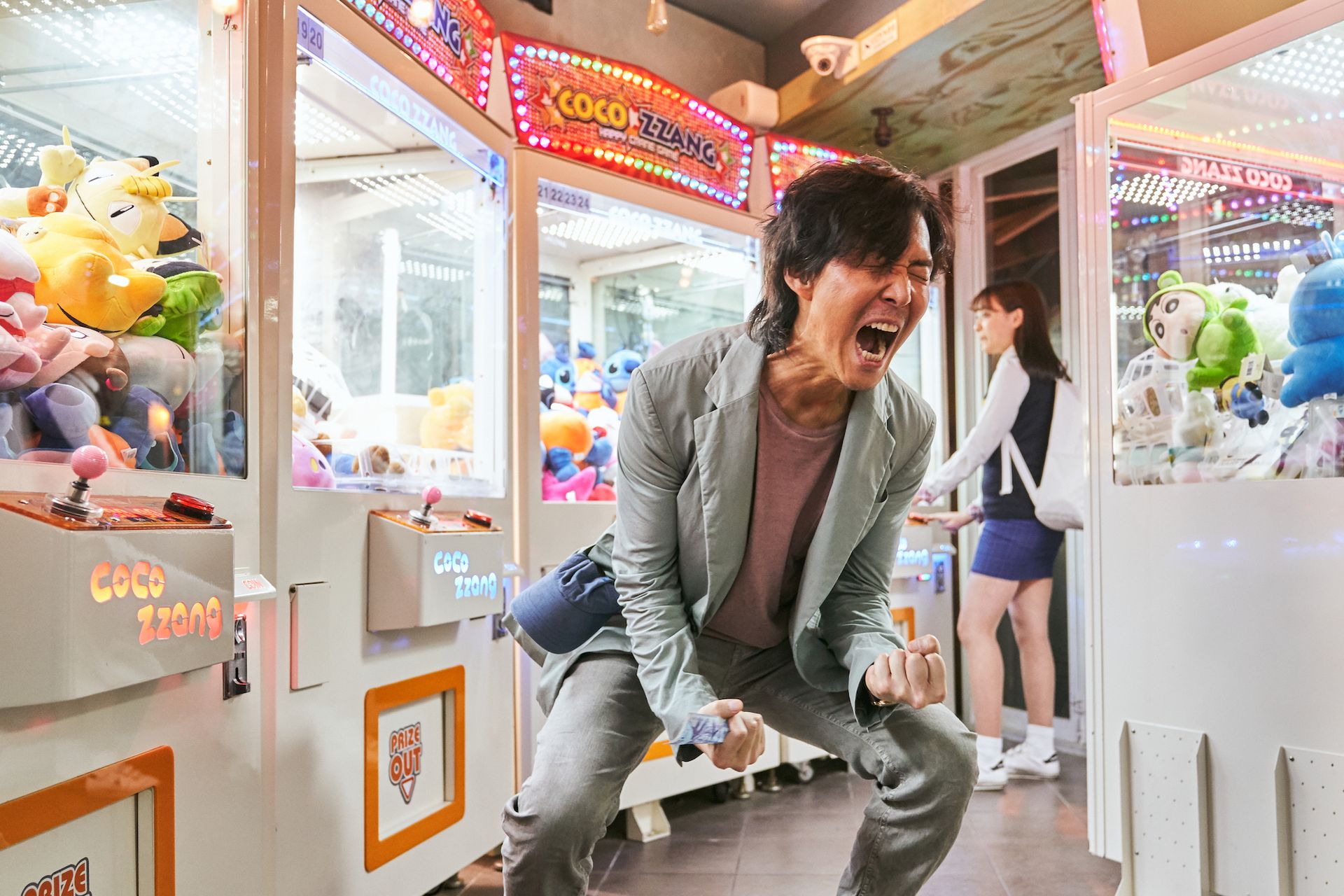 Though Squid Game 2 (opens in new tab) is more likely to arrive in 2024, we can't leave out the highly anticipated continuation of Netflix's most popular series ever. Creator Hwang Dong-hyuk as stayed mostly mum on his plans for the forthcoming season, but we do know that former winner Gi-hun (Lee Jung-jae) and the Front Man (Lee Byung-hun) will be back. Crossing our fingers for the return of cop Jun-ho (Wi Ha-jun) as well!
Premiere: TBA
Reported
'Chicken Nugget'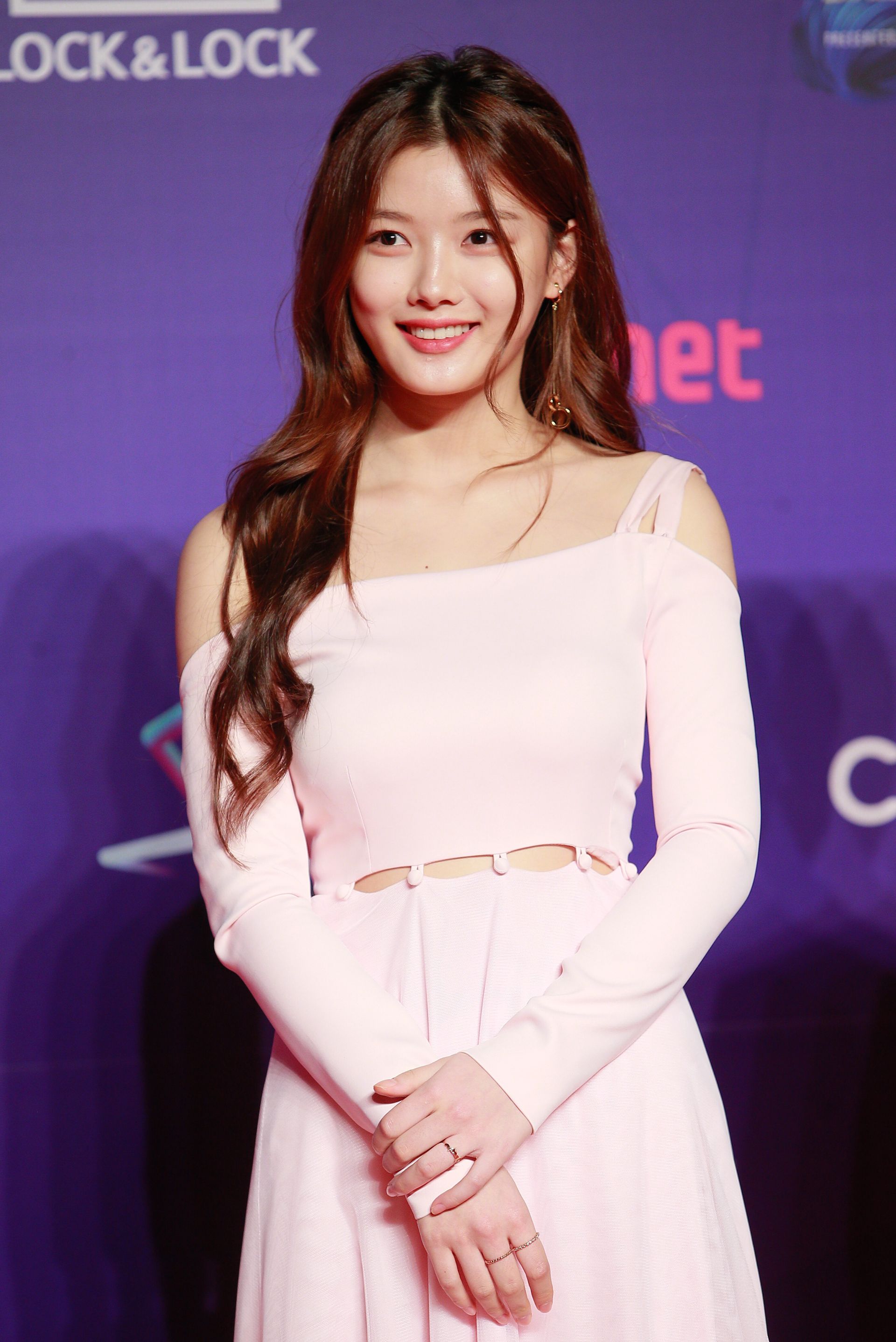 20th Century Girl's Kim Yoo-jung, Kingdom's Ryu Seung-ryeong, and Fight For My Way's Ahn Jae-hong will star in this adaptation of the web comic Fried Chicken by Park Ji-dok. A company president's daughter (Kim) becomes intrigued with a new machine that she thinks will help with fatigue. Instead, she's accidentally turned into fried chicken (yes, you read that right). Her father (Ryu) and an intern with a one-sided crush (Ahn) work together to turn her back into her human form, uncovering some very dark secrets along the way.
Premiere: TBD
'Murder DIEary'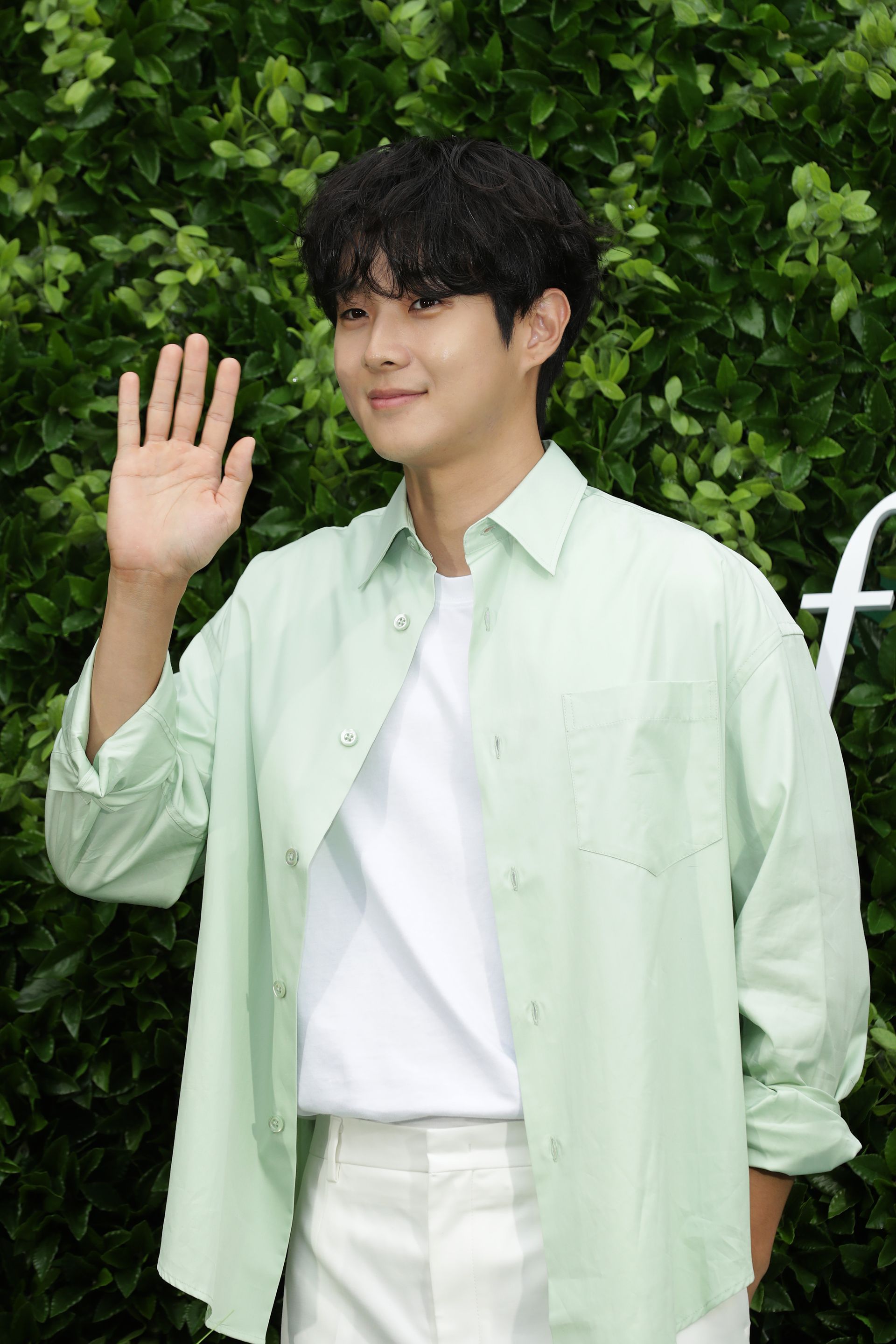 Parasite and Our Beloved Summer star Choi Woo-shik will star in a new thriller drama based on the 2011 web comic of the same name. Lee Tang (Choi) is an ordinary college student who works at a convenience store, when one night he gets into a fight with a customer, unconsciously swings a hammer, and kills him. The student-turned-serial-killer learns that all his victims had been criminals themselves, realizing he has an innate power to sense and punish evildoers. Tang becomes a dark hero, investigated by Detective Gang Nan-gam (My Liberation Notes' Son Suk-ku) and former detective Song Chon (Mouse's Lee Hee-joon).
Premiere: TBD
'Parasyte: The Grey'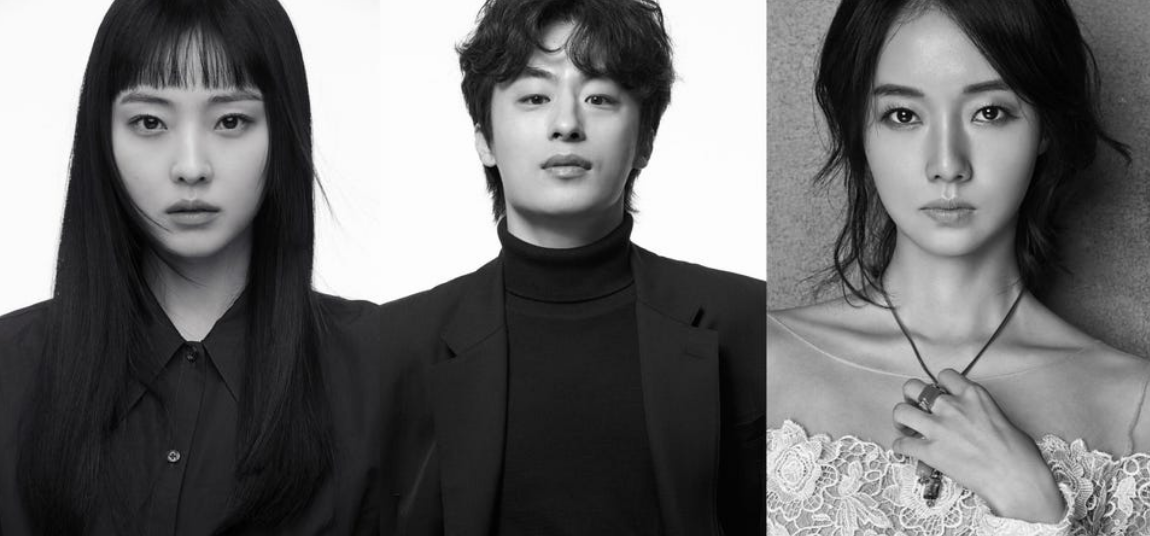 Hitoshi Iwaaki's sci-fi manga about parasitic life-forms that live off of human hosts is getting a K-drama adaptation directed by Train to Busan helmer Yeon Sang-ho. When My Love Blooms' Jeon So-nee plays Jeong Su-in, enters a bizarre coexistence with a parasite who infects her hand but fails to inhabit her brain. D.P.'s Koo Kyo-Hwan and Peninsula's Lee Jung-hun will also star as people who have devoted their lives to tracking down and battling the parasites.
Premiere: TBD
'Queen of the Scene'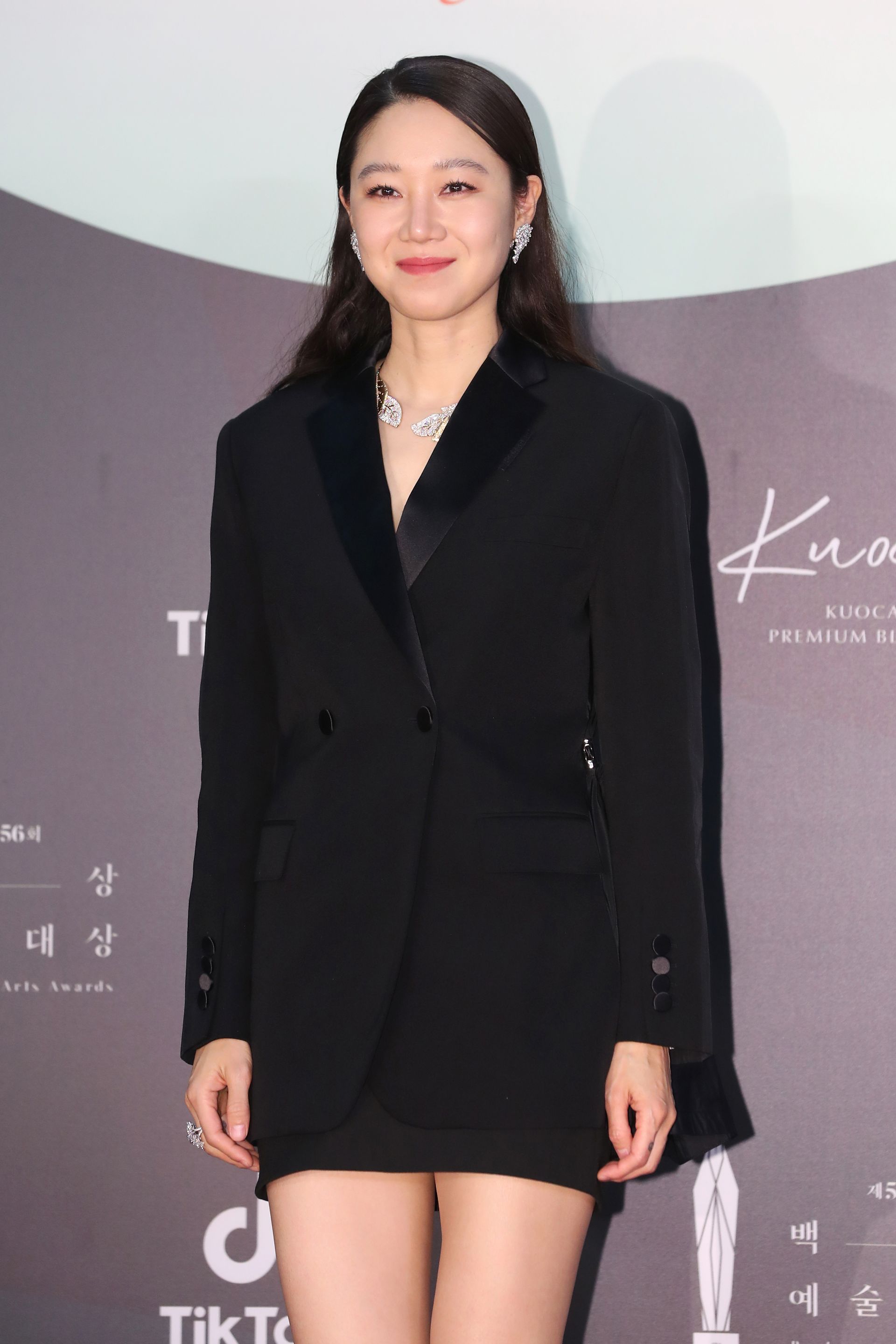 Gong Hyo-jin from When the Camellia Blooms will star in this paranormal comedy about a writer who gets stuck in her own story. When Kim Ma Ri, known for the shocking twists in her stories, gets trapped in her own creation, she faces several comedic situations as she tries to get back to reality.
Premiere: TBD